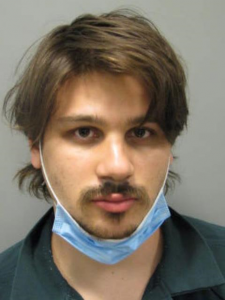 A 28-year-old Rockville man was arrested and charged with vandalizing Tikvat Israel Congregation in Rockville.
Andrew Lemond Costas was arrested April 9 after detectives from the Montgomery County Police Department – 1st District Investigation Section received multiple tips that identified Costas as the person who spray-painted swastikas and hate-based words on the outside of the synagogue.
Costas was arrested Thursday at 5:30 p.m. and charged with malicious destruction of property, defacing religious property and damaging property of a group because of the group's religious beliefs.
He was released after posting a $5,000 bond.
Police had obtained video from a surveillance camera, which showed a person driving to the synagogue's parking lot and spray painting the derogatory messages.
The synagogue had the graffiti removed the next day.
Previous post