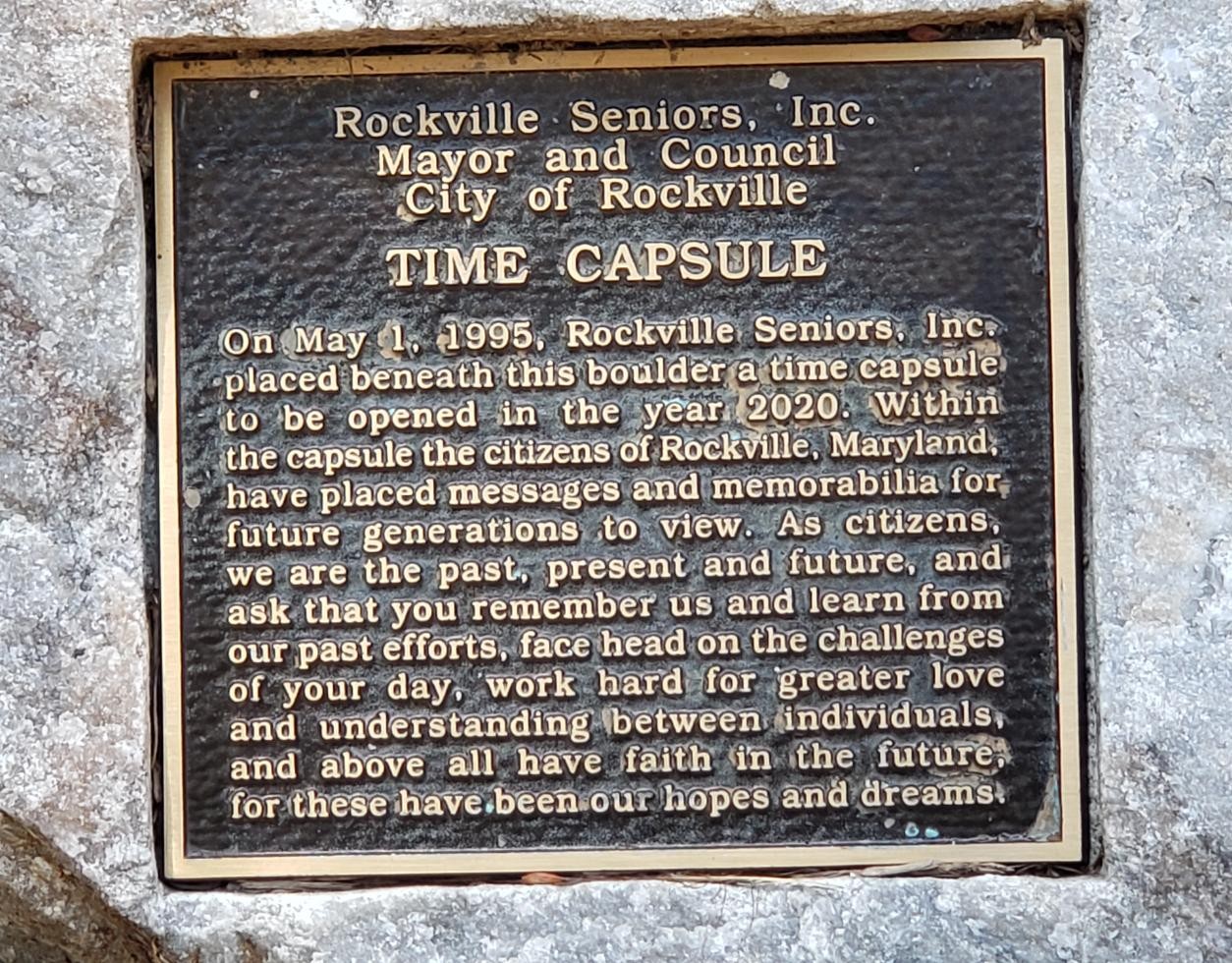 Rockville Time Capsule to be Unearthed After 26 Years Underground
The Rockville time capsule will be unearthed on May 13 at the Rockville Senior Center after being underground for 26 years. The event will take place at 5 p.m.
The time capsule was buried in May 1995 with an original plan to be unearthed 25 years later in 2020. Unfortunately, the pandemic caused the event to be delayed by one year.
A plaque adorning a stone marking the capsule's location reads today, "Within the capsule the citizens of Rockville, Maryland, have placed messages and memorabilia for future generations to view."
Envelopes were distributed to the community to collect donations for the capsule. Receipts were also issued at the time of burial in order to return items to their owners when the capsule would be dug up.
Community members can register for the event online using the course number #18872. If you have a receipt ticket or believe a loved one may have put something into the time capsule, the senior center can be contacted via email at seniorcenter@rockvillemd.gov or by phone at (240)-314-8800. The event will also be live streamed online due to the pandemic.
Previous Post