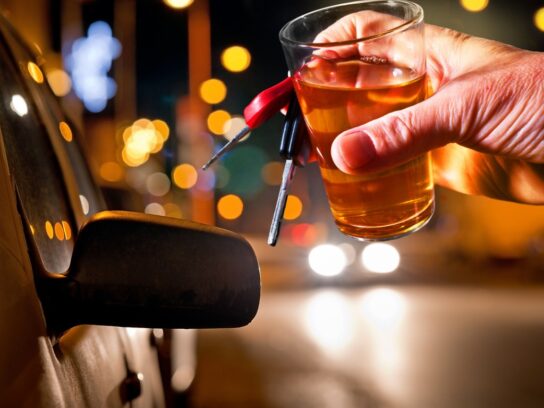 Statistically, 46% of U.S. highway deaths on Halloween involve drunk drivers, according to the National Highway Traffic Safety Administration.  If alcohol will be part of your Halloween festivities this Saturday, rest assured that you can celebrate safely. A local nonprofit wants you to be aware of the SoberRide program which offers free Lyft rides home.
Nearly HALF of U.S. traffic deaths on Halloween involve drunk drivers (46%, @NHTSAgov, 2020). If you're celebrating Halloween this month & drinking, please designate a sober driver or use WRAP's #SoberRide (4:00 pm Sat., 10/29 thru 4:00 am Sun., 10/30). 🎃 https://t.co/6cAYMRcmaY pic.twitter.com/JTSTpskl6d

— WRAP.org (@WRAP_org) October 19, 2022
The Washington Regional Alcohol Program (WRAP) is offering people in the Greater Washington area (including Montgomery County) a free ride home between 4 p.m. Saturday and 4 a.m. Sunday through the rideshare app Lyft. During this twelve-hour period, residents age 21 and older celebrating with alcohol may download the Lyft app to their phones, then enter the SoberRide code in the app's "Payment" tab to receive a free ride home. The promo code will be posted at 3 p.m. on Saturday, Oct. 29 on the SoberRide website here.
WRAP's SoberRide program has been providing free rides on holidays since 1991 with the goal to prevent drunk driving. In that time the program has provided over 82,735 safe rides home for residents in the Greater Washington area.
During the 2021 Halloween holiday, 700 persons in the Washington-metropolitan area used WRAP's SoberRide® program rather than possibly driving home impaired. The charity also offers its SoberRide® program on St. Patrick's Day, Cinco de Mayo, Independence Day and the winter holidays.