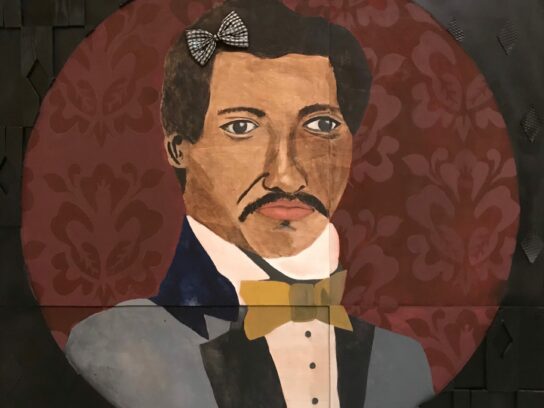 Sandy Spring Museum Reopens With Makers Among Us Art Exhibit
Sandy Spring Museum will reopen on Friday, Oct. 9 after the pandemic closed the museum to visitors for six months. The museum reopens with the art exhibit "Makers Among Us" featuring the works of emerging visual artists. The exhibit will be on display Fridays from Oct. 9 through Nov. 23.
The "Makers Among Us" exhibit features works by Connor Czora, Hannah Becker, Dew Charmant, Mariah Gugel, Grace Roach, Daria Parsa, Naja Elon Webb, and Gabi Mendick. Gabi Mendick curated the exhibit.
The museum is open to visitors by reservation on Fridays through Nov. 23. Reservations must be made online to view the exhibit. Each reservation has a duration of 45 minutes with 15 minutes between each session so the museum may sanitize the building. The Ladson Library and resident artist studios will remain closed. Restrooms will be available for use.
The museum has established guidelines to ensure the safety of visitors and staff. They are:
Reserve a 45-minute time slot online for parties of up to 6 persons per group.
There is a limit of 4 groups per time slot.
Social distancing and masks are required.
Guests who feel sick or unwell should reschedule their visit.
Guests must hand sanitize upon entry.
Photos courtesy Sandy Spring Museum
Sandy Spring Museum is located at 17901 Bentley Road, with viewing hours on Fridays by reservation only.