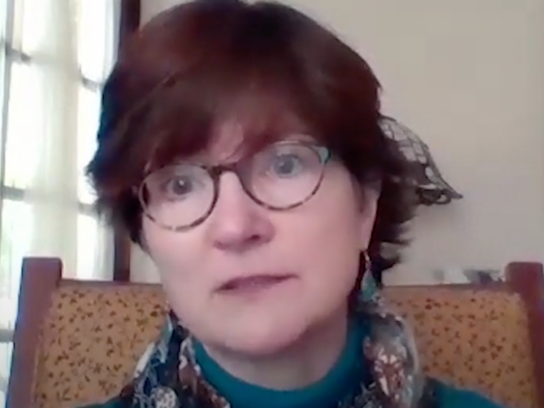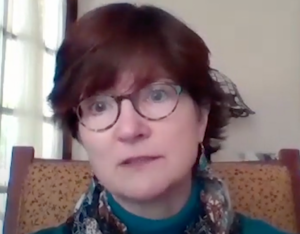 Lynne Harris, a candidate for the at-large seat on the Montgomery County Board of Education, issued a statement Monday apologizing for comments she made to Silver Chips, the student newspaper for Montgomery Blair High School.
On Sunday, the student newspaper published statements from Harris—as well as the opposing at-large school board candidate, Sunil Dasgupta—regarding the potential of reopening classrooms to students.
"Personally I'm completely frustrated that the associations, especially [the Montgomery County Education Association], would NOT get in the boat and row since Spring to help create meaningful Covid plans for teaching and learning, especially limited in-person instruction," Harris said in the original statement to Silver Chips.
The Montgomery County Education Association (MCEA) is the teachers union for Montgomery County Public Schools, representing more than 14,000 educators, according to the association's website.
"They were obstructionist, inflammatory, and just said 'no' to everything," she continued.
Harris's comments were in reference to a letter sent to MCPS employees on Friday–co-signed by MCEA President Christopher Lloyd–that stated that formal planning for some in-person instruction is beginning. Harris received backlash from education activists on Twitter, arguing her rhetoric undermined teachers.
The day following the original remarks, Harris took to her website with a statement of apology.
"I deeply apologize for comments I made to the reporters from Silver Chips, the student newspaper for Montgomery Blair High School," Harris said. "I recognize that the comments hurt and offended fellow teachers and do not reflect my deep respect and gratitude for their dedicated work to support our students."
"It's a bad idea to speak to the media when you're tired and frustrated," Harris continued. "My words do not reflect how much I value the hard work of MCPS educators. I am sorry to anyone who feels unappreciated by my poorly-worded comments."
On Tuesday, MCEA shared an article on its Facebook criticizing Harris's comments.
"When compared to Lynn Harris' incorrect and ill-informed comments," the MCEA Facebook post said, "this thoughtful and well-reasoned piece makes it clear why Sunil Dasgupta is our Apple Ballot Candidate."
Harris, who was endorsed by Silver Chips in May, will face Dasgupta for the at-large seat on the Board of Education in the election on Nov. 3.
Silver Chips Story
RELEASE: On Friday, MCPS and three union associations wrote a joint message to staff about school reopening plans. In response, Ms. Lynne Harris and Dr. Sunil Dasgupta—the two candidates for the MCPS BOE At-Large seat—submitted statements to Silver Chips. https://t.co/gQRioTbz7h

— Silver Chips (@Silver_Chips) September 27, 2020
Lynne Harris' Apology
Please read my statement regarding comments in @Silver_Chips @mbhsSCO . https://t.co/tYNKUtvRSs

— Lynne Harris (she/her/hers) (@Lynne4Students) September 28, 2020
Previous Posts
Harris, Dasgupta Win School Board Primary for At Large Seats; Advance to November Ballot