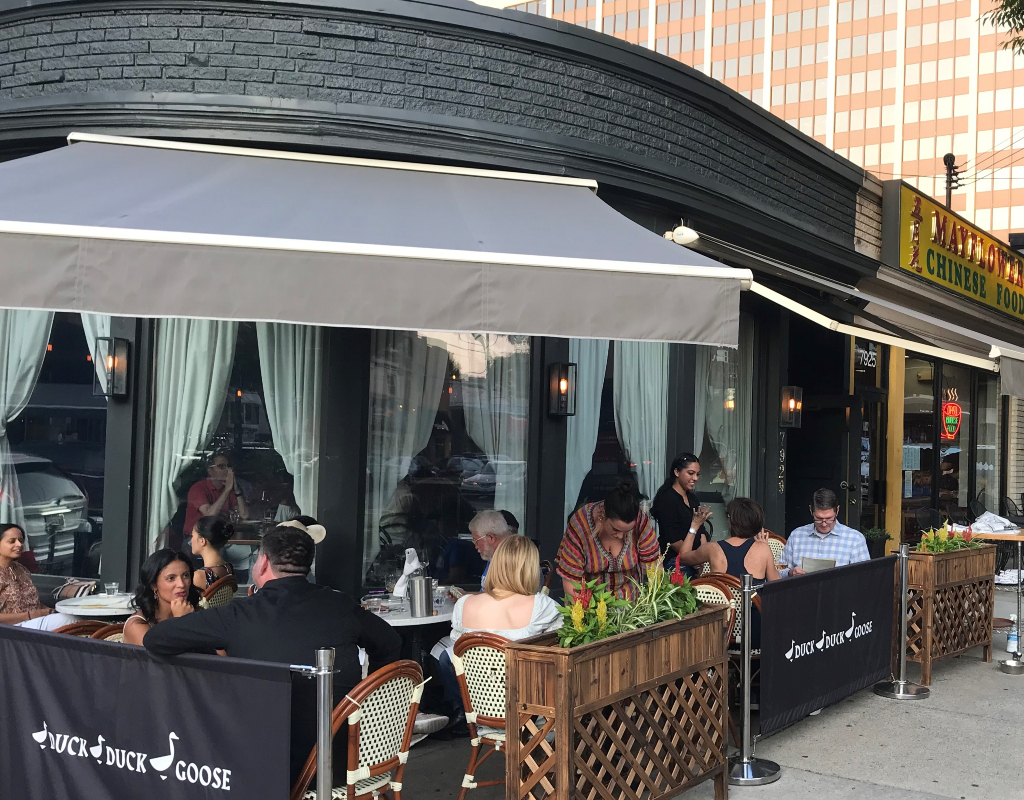 Savor Bethesda Restaurant Week Continues Through July 18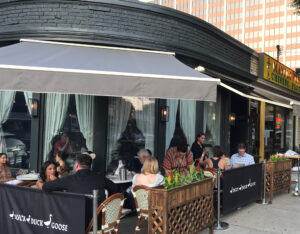 "Savor Bethesda" Restaurant Week takes place from now through Sunday, July 18. Participating downtown Bethesda restaurants will offer specials and deals for $10, $20 or $35. All menu items are available for dine in and take-out. Take-out customers may also enjoy their meals at the Bethesda Streetery with locations on Norfolk, Cordell and Woodmont Avenues.
The event is organized by the Bethesda Urban Partnership.
Participating Restaurants
Alatri Bros.
$20 dinner: 1 pizza and a small plate or salad; special only available through the restaurant, no 3rd party delivery service
Barrel & Crow
$25 lunch: menu is TBD; $35 dinner: menu is TBD
Caddies on Cordell
$10 lunch or dinner: Designer grilled cheese (no crab), tomato soup or side, fountain drink or iced tea
$20 lunch or dinner: Six regular or boneless wings, side, fountain drink;$35 dinner: Large Motown Detroit style pizza (toppings extra), a bucket of domestic beer or fountain drink/iced tea
Ceremony Coffee Roasters
$10: Spicy avocado toast and choice of summer signature beverage
Chiko
$20 dinner: Choice of snack and side and entrée
Duck Duck Goose
Menu is TBD
Fish Taco
$10 lunch or dinner: 3 street tacos, and chips and salsa
Guardado's
Menu is TBD
Henry's Sweet Retreat
$10 menu: Dessert Pack Mini: 2 fresh baked cookies, 2 cake pops and 2 chocolate covered pretzels (dark/milk/white);
$20 menu: Dessert Pack Jr: 4 cookies, 2 cupcakes, caramel corn and 1/4 pound of fudge
Lilit Cafe
$10 lunch: Sandwich special w/ fries and soda; $20 dinner: Salad and entrée and cupcake
Matchbox
$35 lunch and dinner menu
Momo Chicken & Grill
$10 lunch: 1 appetizer and choice of Bud Light or Miller bottle (or soft drink); $20 lunch: 10 piece wings and choice of 2 Bud Light or Miller bottles (or soft drinks); $35 lunch: 20 piece wings and choice of 2 Bud Light or Miller bottles (or soft drinks)
Mussel Bar & Grille
$35 lunch or dinner menu: Choice of starter, entree or mussels, and dessert
Nando's Peri Peri
$20 lunch or dinner: Peri bowl, appetizer, dessert OR half chicken with 2 regular sides, soft drink, and nata or brownie
Neuhaus Belgian Chololates
$10 menu: Any three chocolate bars; $35 menu: 24-piece Neuhaus collection box
Nothing Bundt Cakes
$20 lunch menu: 1 dozen Bethesda Berry Blend Bundtinis
Pho Viet USA
$20 lunch and dinner: 1 appetizer and 1 main dish and 1 soft drink
Puree Juice Bar
$10 menu: Any smoothie (with no add-ons) and any 2oz shot; $20 menu: Any 16oz cold-pressed juice, and 2oz shot and any quinoa bowl
The Red Bandana Bakery
$10 menu: Lox bagel or avocado BLT on your choice of bread; $20 menu: Pastry sampler (9 assorted cookies/cupcakes/donuts/muffins), all gluten-free and vegan options
Rock Bottom Restaurant & Brewery
$10 Lunch: Soup or salad and brewer's club, and 10oz beer or soda; $35 dinner: Choice of entrée, choice of dessert and 10oz beer or soda
Silver
$20 lunch menu: $35 dinner menu
Smoke BBQ
$20 lunch or dinner: Two meat special includes choice of 2 meats, 1 large side, 2 pieces of corn bread; $35 dinner: Full rack of ribs with 1 large side and 2 pieces of cornbread
Tikka Masala
$10 lunch: Lunch combo, 1 chicken entrée or 1 vegetable entrée, includes rice and bread; $10 dinner: Any chicken entrée includes only rice; $20 dinner: 1 appetizer and 1 chicken entrée, includes rice
Tout de Sweet Pastry Shop
$10 menu: 1 large espresso drink and 1 dessert
Trattoria Sorrento
Menu is TBD
ZAO Stamina Ramen
$10 menu: Pork ribs; $20 menu: Any bowl of ramen, one appetizer (not pork ribs) and one soft drink