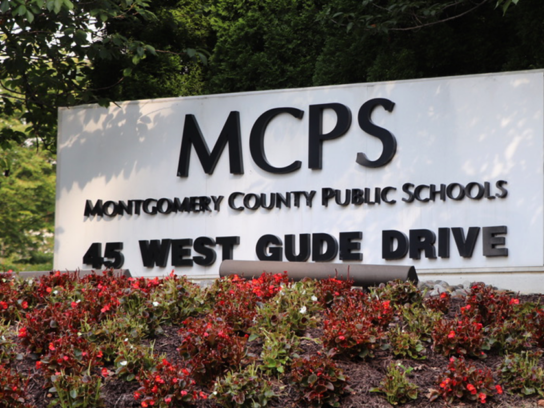 Montgomery County Public Schools Board of Education members approved a $2.9 billion budget for Fiscal Year 2023 Tuesday that is an increase of $138 million from the current year.
Interim Superintendent Monifa McKnight called it "an extraordinary budget in extraordinary times," referring mostly to the overall effects of the pandemic on education and students.
The operating budget focuses on building trust between the administration and the school community as well as student health and well-being.
McKnight praised the budget for including "a significant [salary] increase to our employees" and for its "refocusing on teaching and learning." She pointed out that money was set aside for restorative justice coaches and additional after-school activities at elementary activities.
The budget also includes six new social work positions and the conversion of 30 psychologist positions from 10 month to full year jobs. It reduces the allocation to MCPS' central office by $8.4 million, which BOE member Karla Silvestre said was important to those who have complained that MCPS is administration heavy. However, she said, "These are not easy cuts."
Highlights of the new budget include a fulltime staff development teacher in each school, a fulltime reading specialist teacher in every elementary school, critical staffing in support of new schools and additional school space and efforts to welcome new students to the district.
Also include is the expansion of early childhood learning opportunities and the strengthening of career pathways for staff.
"This budget will help the school system to continue moving forward, improving teaching and learning for all students, and advancing equity and excellence in MCPS," said Board President Brenda Wolff in a news release. "We must continue to do all we can to eliminate disparities in academic achievement and ensure our students have the resources needed for a healthy and safe school environment."