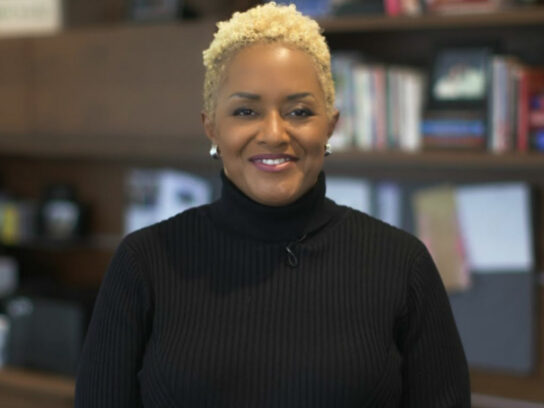 Update 5:45 p.m.: Here's MyMCM's story with updated news. DeRionne Pollard has officially be appointed Nevada State College's next president:
Montgomery College President Appointed Next President of Nevada State College
---
On Wednesday, the ad hoc Nevada State College (NSC) President Search Committee recommended Montgomery College President Dr. DeRionne Pollard to be the college's 8th president.
The NSC Board of Regents is set to meet at 4 p.m. EST Thursday to consider appointing their next president. It will be livestreamed here.
In a statement Thursday, Montgomery College Board of Trustees Chair Michael Knapp congratulated Pollard on behalf of the board.
"We are still waiting for action by the Board of Regents for the Nevada System of Higher Education this afternoon, but expect her to be their choice," Knapp said. "It is with mixed emotion that I share this news, as Dr. Pollard's 11 years leading the College have driven the institution to accomplish a myriad of goals. Dr. Pollard's leadership capacities have not gone unnoticed by NSC, a public, four-year institution."
He said in coming days, Montgomery College will announce plans for an interim president as well as the selection process for a new president.
[hr] Previous Post
Montgomery College President Considered to Lead Nevada State College