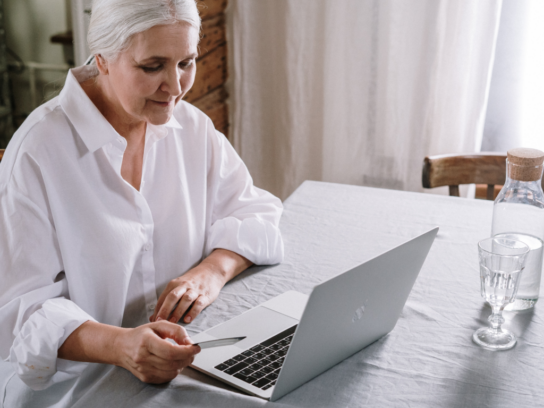 Senior Planet Montgomery and Aspen Hill Library will hold a virtual lesson for adults and seniors who want to know what to look for in a new computer and need help choosing one out of multiple options.  The online class will take place on Wednesday, July 15 from 10 to 11 a.m.
The Montgomery County Public Library (MCPL) event page describes the meeting as the following, "This informational session addresses some of the most common questions surrounding how to choose a new computer: Where to start? What's a reliable brand? How much should you budget? What technical specifications? We will also cover operating systems and compare alternatives to the traditional computer, e.g. tablets and Chromebooks."
The meeting's Zoom link can be found on the MCPL event page. Information on other virtual events like this is accessible through the MCPL website. Aspen Hill Library is located at 4407 Aspen Hill Road in Rockville.
Looking for a new computer? Not sure where to start? What tech specs are best & most of all how much to spend? Then this @seniorplanet class is for you. Join us 7/15 as we address some of the most common questions surrounding how to choose a new computer. https://t.co/mYYoBR3OEb pic.twitter.com/TTIAt2OlEm

— mcpl_Libraries (@MCPL_Libraries) July 8, 2020