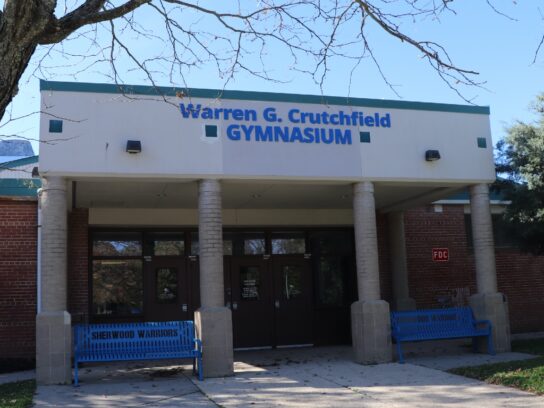 Sherwood High School has officially renamed its gymnasium after the late Warren Crutchfield.
Crutchfield, who was 83 when he died in July 2019, was influential to many in the Sherwood community. For 33 years, he worked at Sherwood as a basketball coach and physical education teacher. His influence was so profound that in November 2019, community members started a petition to rename the Sherwood varsity gym after Crutchfield.
On Tuesday, letters spelling out "Warren G. Crutchfield Gymnasium" were officially installed at the entrance to the school's varsity gymnasium in Sandy Spring — honoring one of the first Black head coaches in Montgomery County.
In February, MyMCMedia spotlighted Crutchfield — known affectionately to many as "Coach Crutch" — in a Black History Month feature story.
Related Posts:
Black History Month: MCM Spotlights Legendary Sherwood Coach Warren Crutchfield