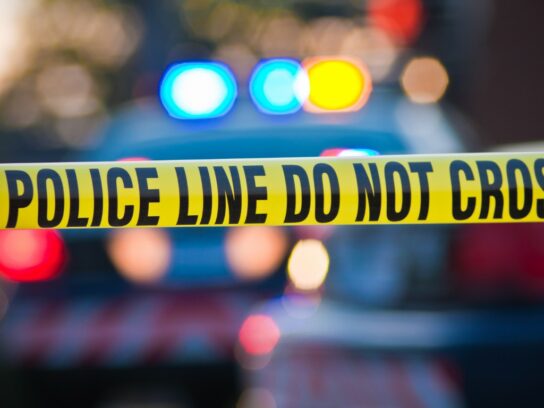 Gaithersburg Police and Montgomery County officers of District 6 responded to a fatal shooting Wednesday evening at the Lakeforest Mall.
At approximately 5:35 p.m., officers arrived at the mall parking lot to find a man who had been shot. Montgomery County Fire Rescue first responders attempted to perform life-saving measures on the victim, but the man succumbed to his injuries.
The unidentified suspect remains at large, according to Montgomery County Police official Shiera Goff. An investigation led by the Montgomery County Police Major Crimes Homicide division is underway.
A statement will be released once more details become available, according to Goff.
Anyone with information regarding the suspect or this crime is asked to call the Major Crimes Division at 240-773-5070.
Update: MCPD released a statement Thursday afternoon confirming 29-year-old Terrance Donte Dimes was the victim in the fatal shooting. The investigation is ongoing and officers have yet to apprehend a suspect. MCPD Homicide provided no additional details.