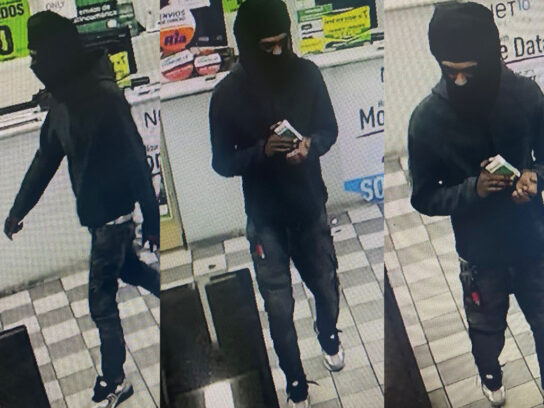 Surveillance photos of a suspect involved in a Silver Spring armed carjacking March 2 were released by detectives Friday.
Detectives are asking for the public's assistance in identifying the suspect, according to a Montgomery County Department of Police press release.
The Major Crimes division is investigating the armed carjacking that took place at the Citgo gas station in the 13600 block of Georgia Ave.
The investigation determined the victim left their car unlocked with the key in the ignition while purchasing food in the Citgo, according to the press release. The suspect then got into the car and fled the scene.
The victim and a witness pursued the suspect in the witness' vehicle to the Bel Pre Rd. area of Connecticut Ave. The suspect then threatened the victim with a knife and fled the scene, according to the press release. The victim then reported the incident to the police.
Anyone with information regarding the identity of the suspect is directed to call the Major Crimes Division at 240-773-5070. A $10,000 reward is offered to information that leads to arrest and callers remain anonymous, said the press release.
Photo credit Montgomery County Department of Police