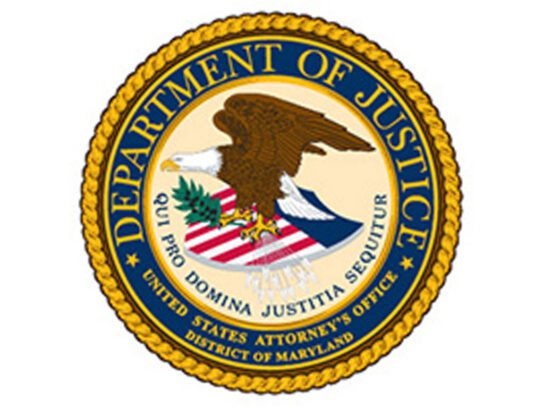 A Silver Spring dentist pleaded guilty May 4 to conspiracy to commit mail fraud and health care fraud. He will be required to pay more than $1.2 million in restitution, the Department of Justice (DOJ) announced. 
Edward T. Buford III, 70, and others executed a scheme filing fraudulent claims for dental services to Medicaid beneficiaries and receiving the fraudulently obtained funds, according to the DOJ. They also recruited additional Medicaid beneficiaries through kickbacks and bribes. 
Buford, the owner and Chief Executive Officer of International Dental Associates (IDA), was licensed to practice in Washington, D.C. Before 2015, he was enrolled as a Medicaid provider, but in April 2015 Medicaid suspended payments to Buford's provider number.
However, Buford and his business partner/IDA manager (Co-conspirator 1) continued to file claims to Medicaid through IDA's provider number. They re-enrolled IDA as a Medicaid provider in 2016, failing to disclose Bufford's previous suspension. 
As part of the scheme, Buford and Co-conspirator 1 paid kickbacks to Co-conspirator 2 and other patient recruiters in exchange for referring Medicaid beneficiaries to IDA for dental services. Under Buford's and his business partner's leadership, Co-conspirator 2 paid cash bribes to Medicaid beneficiaries to visit IDA and accept dental services— paying more to patients who agreed to be fitted for dentures than those who only agreed to receive dental cleanings. 
"Buford and his co-conspirators stored hundreds of undelivered dentures on IDA's premises, many of which had been billed to and paid for by Medicaid," the DOJ said. 
Buford received the fraudulent obtained funds to a Post Office box in Silver Spring — alleging that was IDA's billing address. For instance, on September 21, 2017, Medicaid mailed a check for $17,397 to the P.O. box for services IDA claimed were provided to 11 Medicaid beneficiaries. 
Medicaid had a total loss of approximately $1,267,630 for undelivered denture claims filed by IDA.  
Buford faces a maximum sentence of 20 years in federal prison followed by three years of a supervised release. His sentencing is scheduled for August 3, 2022 at 9 a.m.