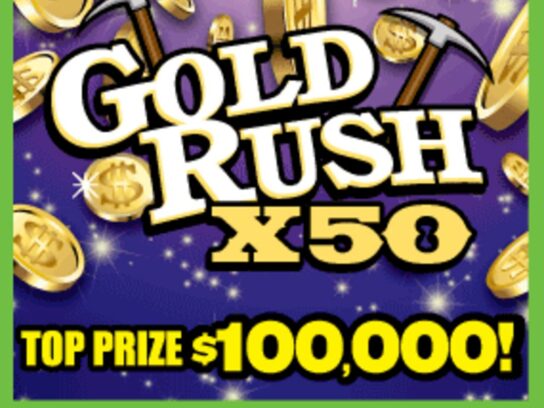 A Montgomery County man won the lottery and became $50,000 richer.
The father of three and Silver Spring resident stopped by Hillandale Beer & Wine, located at 10117 New Hampshire Ave., to buy scratch-off tickets. He scratched the winning Gold Rush X50 ticket in the store and knew right away that he had won when he saw the gold brick symbol over a $1,000 prize. The symbol means the player instantly wins 50 times the prize shown.
The New York Giants fan nicknamed himself "Giant" for Maryland Lottery publicity. The state of Maryland is one of few states that allow lottery winners to remain anonymous.
"Giant" confirmed he won on the store's ticket scanner and called his wife to tell her the news, who was skeptical. It wasn't the first time she had heard this news. One time, "Giant" thought he had won the lottery. Excited about his mistaken win, he drove to Maryland Lottery headquarters to claim his prize but he had a non-winning ticket. "They always laugh about that story whenever I buy tickets. That's why I always double and triple check!" said "Giant."
The family plans to use the money to visit El Salvador, the winner's native country.