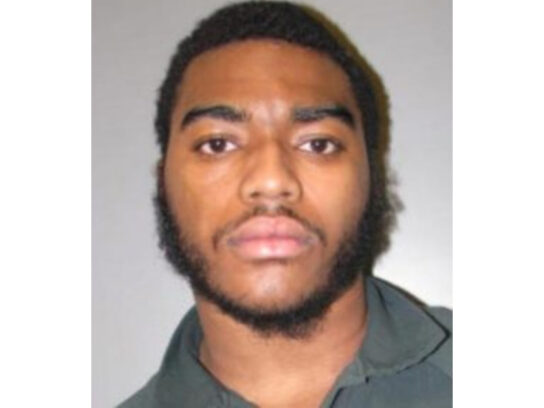 A Silver Spring man was sentenced to 19 years in prison after pleading guilty in 2019 to charges of accessory after the fact in the murder of two men following a marijuana sale.
On May 13, Montgomery County Judge Harry Storm sentenced Dontaye Hunt, 21, in connection with the Jan. 28, 2019 murders and armed robbery of Jordan Radway, 23, of Laurel, and Christian Roberts, 24, of Silver Spring. The two victims were "literally shot execution style from behind" and were found inside a crashed car in White Oak, according to John McCarthy, state's attorney for Montgomery County.
Hunt also was sentenced to three years of supervised probation following his release. He cooperated in the case and testified against his codefendent Andy Panton, according to Montgomery County State's Attorney's office.
Panton, who fired the gunshots, previously was sentenced to two consecutive life sentences plus 60 years in prison. Codefendent Noah Barnett was sentenced to 42 years in prison after pleading guilty to being an accessory after the fact to first-degree murder, armed robbery and conspiracy to commit armed robbery.
Police responded to the 11600 block of Stewart Lane in Silver Spring for the report of a minor collision. When the officers arrived, they saw that the two occupants were dead and that both had been shot.
Police learned that Radway was selling marijuana, and that he had text messages between himself and Barnett on the date of the murder about Barnett trying to set up a quarter pound of marijuana sale of $600 between Radway and Hunt.
According to information from codefendent Barnett, the sale was unsuccessful and the pair agreed to meet later that night. Barnett spoke with Hunt and Panton, explaining they did not rob Radway but would try gain. Then Barnett spoke with Hunt and asked him to come to Barnett's house.
When Hunt and Panton arrived, Panton told Barnett he had shot at Radway and Roberts. Hunt and Panton gave Barnett an ounce of marijuna they had taken from Radway.
McCarthy spoke about the murders following Panton's sentencing.
Charities have been set up for Roberts and Jordan. https://www.christianrobertsfoundation.com/      https://www.jordanswayfoundation.org/
Related Post
Boyds Man Sentenced to Life in Prison for 2019 Execution-Style Double Murders