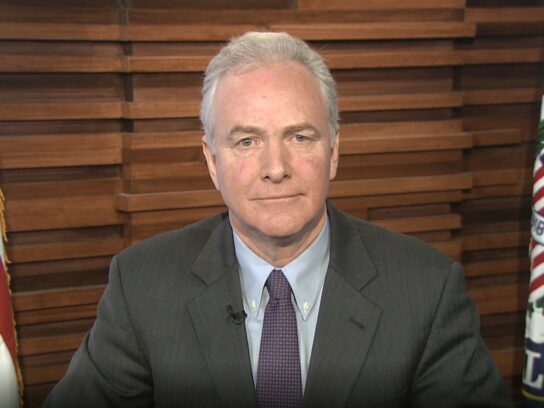 U.S. Sen. Chris Van Hollen (D-Md) announced Sunday evening he suffered a "minor stroke" over the weekend. He will remain under medical observation for a few days.
Van Hollen, 63, was admitted to George Washington University Hospital "after experiencing lightheadedness and acute neck pain while I was delivering a speech in Western Maryland," he shared in a statement. 
After seeking medical treatment at the recommendation of the Attending Physician, an angiogram revealed that Van Hollen suffered a minor stroke in the form of a small venous tear at the back of his head.
"Fortunately, I have been informed that there are no long-term effects or damage as a result of this incident, but my doctors have advised that out of abundance of caution I remain under observation for a few days," Van Hollen said. "I look forward to returning to work in the Senate later this week and thank the medical team for their excellent care."