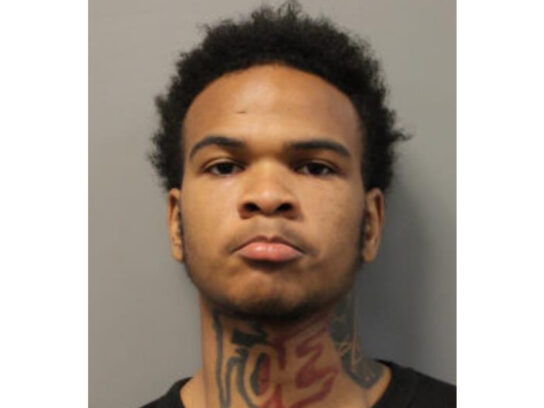 Kyhree Gardner of Silver Spring was sentenced to nine months in prison after pleading guilty to having a firearm on school property. According to court documents, it was a ghost gun and had no registration number.
Garner, 18, was sentenced Feb. 7 in Montgomery County District Court on charges stemming from an Oct. 20 incident at Burnt Mills Elementary School.
Two witnesses at the school saw a school computer bag on the ground near the basketball court. Upon checking, one of the witnesses saw two handguns. There were four males playing basketball on the nearby court, and one, later identified as Gardner, approached the witness and asked what she was doing with his bag. He then took the book bag and returned to the basketball court.
The school then went into lock down and police were notified, according to court documents.
Before police arrived, the witnesses said that Gardener got into an SUV and drove away. They gave police a description, and the car was soon located around Briggs Chaney Road and New Hampshire Avenue. The driver then pulled into a nearby Safeway parking lot and entered the store, according to court documents.
Police stopped and frisked Gardner as he exited the store and returned to his car, but no weapons were found. When an officer looked into the rear of the vehicle, the officer noticed a bag just like the one described by the witnesses. The witnesses were called to the scene and positively identified Gardner, according to court documents.
The car was towed. Inside, police found a black handgun with an extended magazine and multiple rubber bands wrapped around the end. It had no serial number and was described as a Polymor 80 Glock-style privately made ghost gun.
Also in the car, according to court documents, was ammunition, a laptop bag with a Montgomery County Public Schools barcode, marijuana and a small black scale.
Gardner was also sentenced to three years of probation after his release from prison. He has a juvenile record of two second-degree assaults.
Montgomery County Council and state legislators have been advocating for a statewide ban on ghost guns.
On Feb. 16, Maryland State's Attorney for Montgomery County John McCarthy will testify in Annapolis in support of banning ghost guns in Maryland. The hearing concerns State Sen. Susan Lee's bill. It would prohibit gun owners or manufacturers from selling, lending, or leasing untraceable or unfinished guns unless the buyer can produce a valid handgun qualification license issued by the state police.
Between 2019 and 2021, police in Montgomery County have seen a five-fold increase in the use of ghost guns, according to McCarthy.
Related Post