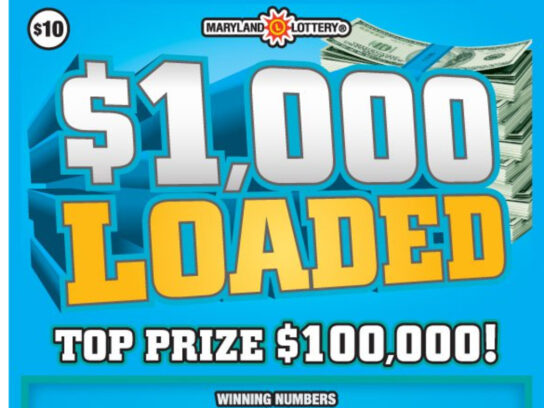 A Montgomery County resident just became $100,000 richer.
The 70-year-old Silver Spring man, whose name was not identified by the Maryland Lottery, purchased two instant scratch-off tickets at Wheaton Winery located at 2211 University Boulevard in Silver Spring. He typically plays one instant game each day but decided to buy a second ticket this time.
"But when the clerk handed me my ticket, I saw that there was only one left. Something told me to buy that last ticket," said the Silver Spring resident in a Maryland Lottery press release.
As luck would have it, the second ticket won the top prize for the game, $100,000.
He told lottery officials that he will use his winnings to help pay off his mortgage. He plans to keep the remaining winnings to help family members whenever assistance is needed. "I'm very happy to be in a position now to help the people I love."
The Wheaton Winery will receive a $1,000 bonus from the lottery for selling the winning ticket.