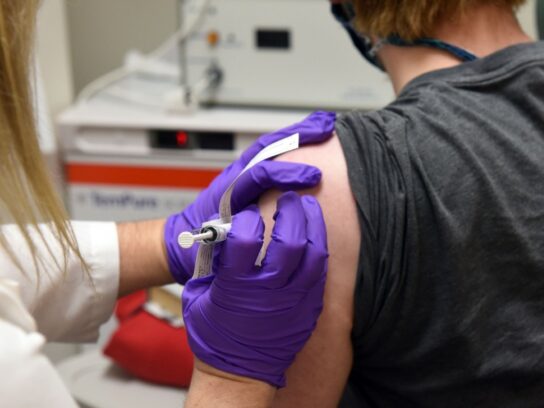 A resident of Silver Spring was awarded a $50,000 VaxU lottery scholarship yesterday, July 26, according to the Maryland Higher Education Commission.
This resident is the third Montgomery County VaxU scholarship winner out of six Marylanders. A resident from Potomac and a resident from Silver Spring were chosen in the first drawing on July 12. 
The Maryland Higher Education Commission's $1 Million VaxU Scholarship Promotion was created to encourage students to get the COVID-19 vaccine. Residents ages 12-17 who provide a Maryland address when vaccinated at a state facility are automatically eligible to receive a scholarship.
A Prepaid College Trust or College Investment Plan from Maryland 529 will be given to 20 vaccinated people over the course of nine drawings. Two residents will be chosen every Monday starting on July 12 and ending with the selection of four on Sept. 6.
Eligible residents and their randomized numbers are determined by the Maryland Department of Health on Mondays when winners are chosen.

Winners must accept their prizes two weeks after the drawing day through an authorization form signed by a parent or legal guardian. Four alternates will be chosen on each drawing in the event the winners do not choose to accept the prize.
Officers, officials, contractors and employees of the Maryland Department of Health, the Maryland Higher Education Commission or the Governor's Office, their family members and anyone involved in the creation of the promotion or its drawings are not eligible for the scholarship.
More winners just announced for the VaxU Scholarship Promotion!
Week Three Winners include Columbia and Silver Spring Maryland.
To learn more, go to https://t.co/vdU5kjLh7j and click on the VaxU Scholarhship logo.
Maryland Department of Health pic.twitter.com/m9bO70zXA1

— MHEC (@MDMHEC) July 26, 2021
— MHEC (@MDMHEC) July 12, 2021