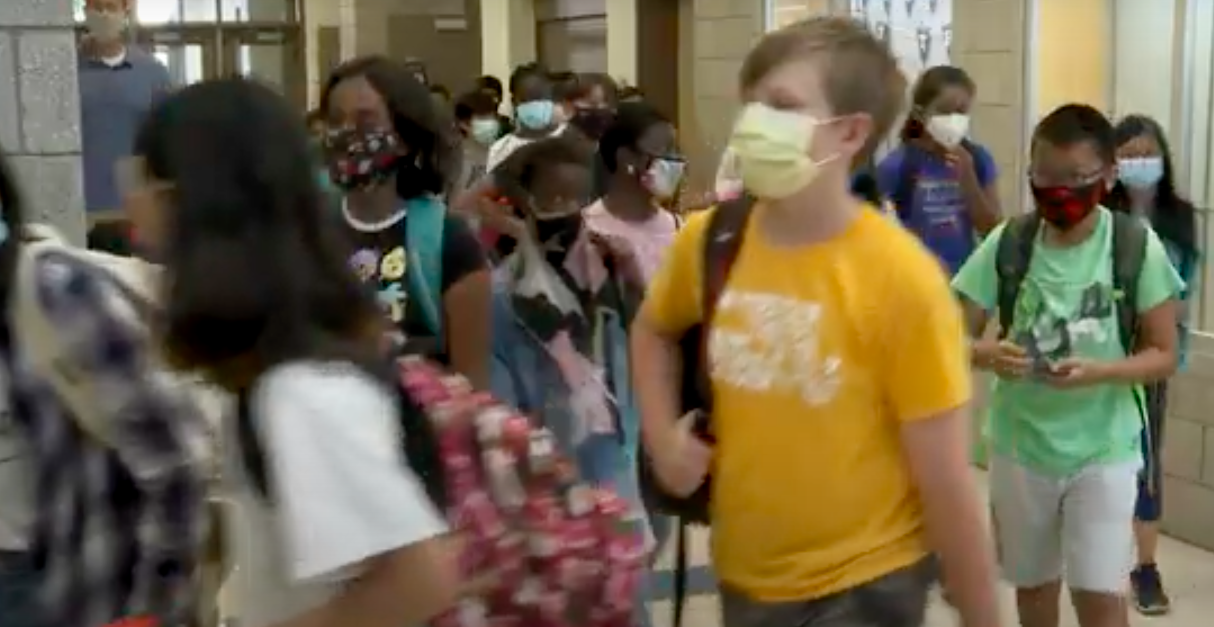 MCPS Will Require Face Coverings In The Fall
Come fall, all Montgomery County Public Schools (MCPS) students, staff, and visitors will be required to wear face coverings in school buildings, regardless of vaccination status.
The Montgomery County Board of Education unanimously approved MCPS Interim Superintendent  Dr. Monifa McKnight's recommendation for face-covering guidance during a meeting on Tuesday.
MCPS officials say the guidance is in alignment with the American Academy of Pediatrics recommendations, and key reasons behind the decision include:
There's been a rise in COVID-19 cases.
COVID-19 vaccine is still not available for children under the age of 12.
Dr. Monifa McKnight says a significant portion of the student population (45-52%) – is not eligible for the COVID-19 vaccine.
Local health officials say masks protect unvaccinated students from COVID-19 and reduce transmission.
Here's a preview of what in-person instruction will look like for MCPS:
MCPS says face masks are not required outdoors but are strongly recommended for those who are unvaccinated. All students will be required to wear face coverings on school buses, according to education officials.
During lunchtime, when students have to remove their masks to eat, MCPS officials say seat distancing will be implemented, and lunch shifts will control the number of students eating at a time.
Dr. McKnight says the current face covering guidance will be revisited during the school year and subject to change contingent on advice from local and federal health officials.
This just in: Montgomery County Public Schools officials say all students, staff, and visitors will be required to wear face coverings in school buildings, regardless of vaccination status for the fall. @mymcmedia pic.twitter.com/qvkAuLpEBQ

— Jordan Lindsay (@TVJordanLindsay) July 27, 2021