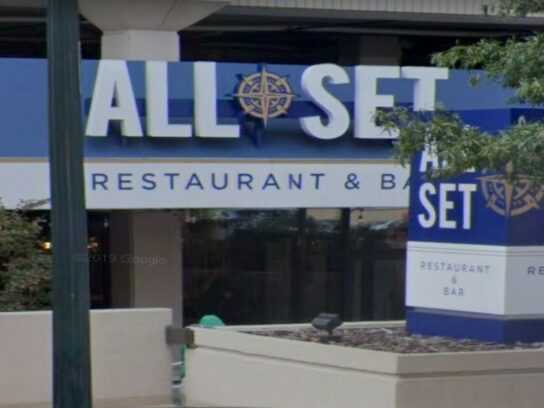 All Set Restaurant & Bar in Silver Spring raised more than $20,000 at a fundraising event Tuesday for the families impacted by the Robb Elementary School shooting in Uvalde, Texas.
The restaurant donated 100% of their sales between 4 and 8:30 p.m. to a GoFundMe page organized by VictimsFirst, a network of families of the deceased and survivors from over two decades of previous mass shootings.
Jennifer Meltzer, a managing partner for the New England-inspired seafood restaurant, told MyMCM that she saw pictures of the victims in a Twitter feed and immediately texted her partner about a possible fundraising event. "He emphatically wrote back 'yes'," she said.
All Set Restaurant & Bar did a similar fundraising event for the victims of the 2016 Flower Branch Apartments explosion. Meltzer said they were very overwhelmed by that fundraiser and decided to do things differently this time around. The restaurant did not take reservations Tuesday to maximize donations. They also did not accept any delivery or to-go orders.
"We've always believed that if we support our neighborhood, our county, our state, our country then we are going to get support back. My dad and my mom raised us to be charitable people—you help those around you," Meltzer said.
The restaurant sold a total of $8,581 in sales at the fundraising event— which was an 'above normal' Tuesday evening. A local real estate agent also donated $2,500 and the Meltzer Family Foundation contributed $10,000.
"Money doesn't make up for the loss of their loved one. But, we just wanted to do anything we could do to help," Meltzer said. "Thoughts and prayers aren't getting it done. We need to actually have some type of reform. And, as a small business owner, I don't set policy but just raising awareness for these tragic massacres that can be prevented."
With heavy hearts, we grieve for the victims involved in the Robb Elementary massacre in Uvalde. On May 31st, we will donate 100% of sales directly to the families impacted. If you are unable to dine with us, we encourage you to make a donation via VictimsFirst. pic.twitter.com/GwPcNzavB8

— All Set Restaurant (@allsetDTSS) May 27, 2022