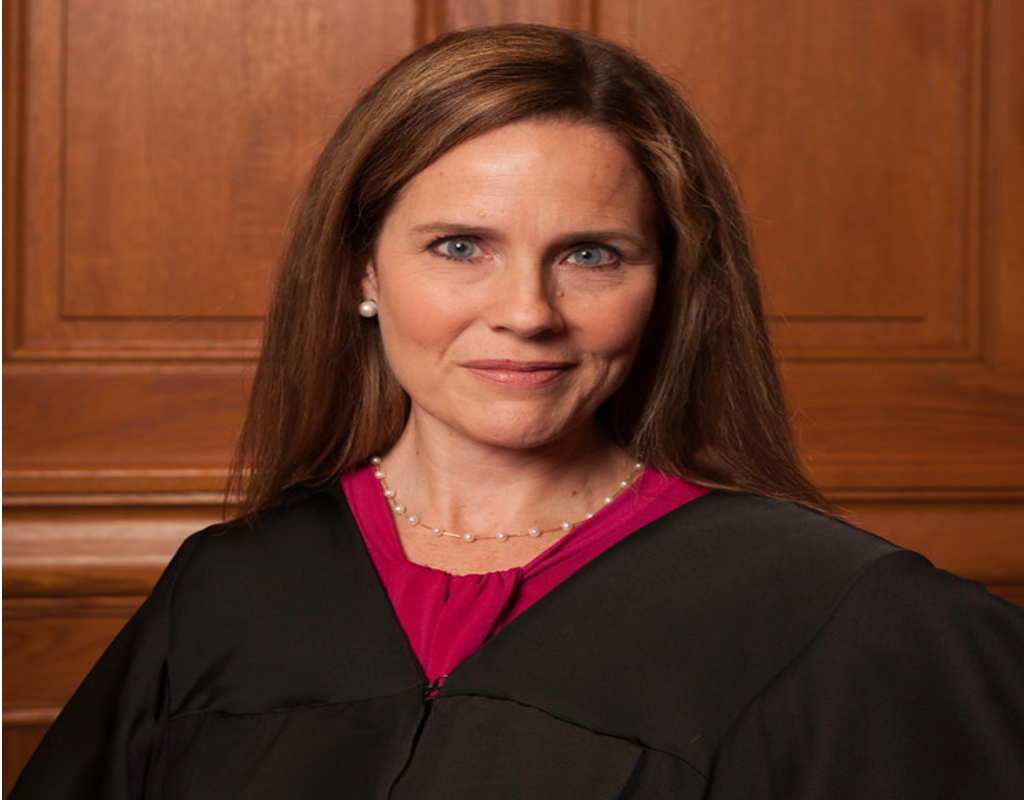 Silver Spring Woman Speaks Out Against Supreme Court Nominee in Attempt to Save Affordable Care Act
A Silver Spring woman, whose daughter spent five months in the neonatal intensive care unit and currently needs help breathing and eating, is speaking out against appointing Amy Coney Barrett to the U.S. Supreme Court.
In a virtual news conference hosted by U.S. Sen. Chris Van Hollen (D-Md.) on Oct.13, Elena Hung explained that if it wasn't for the federal Affordable Care Act, her six-year-old daughter would have long ago surpassed the healthcare life financial limit. If born before the ACA was passed, "She could have lost health care before she came home for the very first time," Hung said.
Because Xiomara was born with 10 pre-existing conditions which were detected in utero, Hung said her family would not have been able to afford to care for her without the ACA. Her daughter receives physical, occupational, feeding and speech therapies, thanks to the expanded Medicaid provision.
"A vote for Barrett is indeed a vote to take away our health care," Hung said.
Her daughter "is happy. She is kind. She is clever. She is a little bit naughty," said Hung, cofounder of Little Lobbyists, which advocates for children with complex medical needs. Hung explained she is speaking out "to make this real. To remind everybody what's at stake."
According to Van Hollen, in the recent open enrollment period for coverage through the Affordable Health Care Act, more than 158,000 Marylanders signed up, an increase over last open enrollment in 20 of 24 of the state's counties.
During a special open enrollment period due to COVID-19, 75,000 Marylanders signed up, Van Hollen said, adding that 2.5 million state residents have preexisting conditions. "They could lose their protections" if the ACA is struck down by the Supreme Court.
Rather than spend time in what Van Hollen called "an illegitimate" press to quickly get Barrett seated on the highest court, he believes the U.S. Senate should be working on a package to economically help those people and businesses hurt by the global pandemic.
Both President Donald Trump and Barrett have made it clear that the goal is to get rid of the ACA when it comes before the court next month, Van Hollen said.
Also speaking Tuesday morning was Jacqueline Beale of Prince George's County, a two time breast cancer survivor who fears that if her cancer reoccurs, she won't be able to afford care or be allowed to enter a clinical trial.
"We shouldn't have to debate whether we should have access to affordable care," she said. "This is life and death for a lot of Americans."
Talk about illegitimate Court-packing. Trump couldn't destroy the Affordable Care Act thru the democratic process—survived by 1 vote. So now—with the virus raging and millions having voted—GOP wants to kill it with 1 vote in unelected SCOTUS. Contempt for voters and their health.

— Senator Chris Van Hollen (@ChrisVanHollen) October 12, 2020