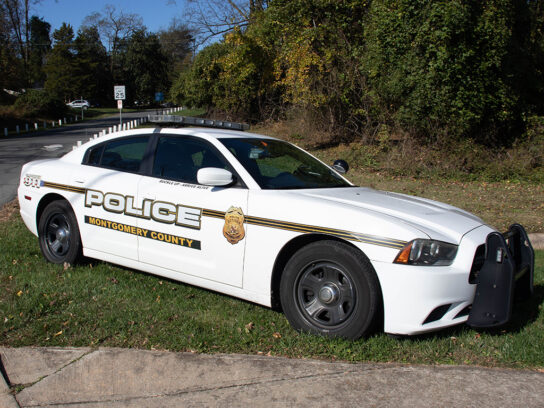 UPDATE:
As of Monday noon, the juvenile is still hospitalized.
________________________________________________________
Detectives from the Montgomery County Department of Police – Collision Reconstruction Unit (CRU) are investigating a serious collision involving a juvenile on a skateboard and a car that occurred Friday night at 10:10 p.m.
Police officers from the First and Second Districts and Montgomery County Fire and Rescue personnel responded to the accident at Montrose Road and Evelyn Drive in Rockville.
According to police, Najeem Amin Jan, 47, of Dumfries, Va., was driving a 2012 Toyota Prius west on Montrose. A 15-year-old male was riding a skateboard and was crossing Montrose Road at Evelyn Drive when the collision occured.
The teenager, who was not identified, was transported to a local hospital with life-threatening injuries.
The Collision Reconstruction Unit is investigating. Anyone with information regarding this collision is asked to call 240-773-6620.
Detectives Investigate Serious Collision Involving Juvenile on Skateboard: https://t.co/4p0HyzChaR

— Montgomery County Department of Police (@mcpnews) November 28, 2020