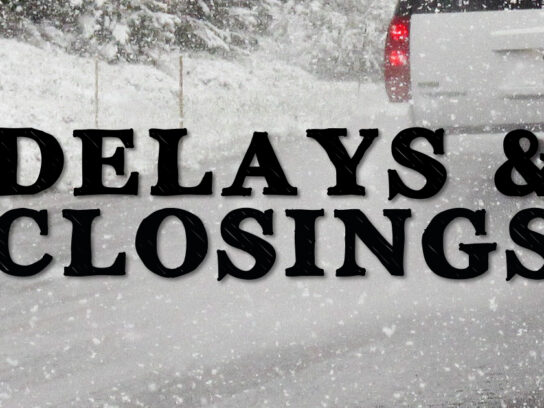 We are in store for another chilly day following Monday's snowstorm. The county government extended a hypothermia alert through 4 p.m. Tuesday. The temperatures are forecast to be in the teens and 20s with the wind chill.
Montgomery County Public Schools are closed again Tuesday. All school and community activities held in school buildings are cancelled. Daycare programs may open at 9 a.m., families should check with the daycare provider.
Travel on interstates 270, 370, and 495 is still restricted Tuesday morning. The snow emergency plan issued by the Maryland State Police remains in effect.
Federal Government:
Federal offices in the Washington, D.C. area operating on a three hour delay. Employees have the option for unscheduled leave or unscheduled telework.
Montgomery County:
The Montgomery County government remains open Tuesday. County run COVID-19 testing and vaccination clinics will continue as scheduled. The sites are not accepting those without an appointment. However, anyone who missed a scheduled appointment Monday may get tested or vaccinated at any county site Tuesday.
The county recreation programs and activities are impacted Tuesday. Senior centers are closed. Community centers are open for drop-in activities only. All scheduled programs and activities are canceled. Pools will open at 8:30 a.m.
The county trash and recycling schedule will slide by one day this week. The Shady Grove Transfer Station will operate a normal scheduled Tuesday.
Metrobus:
Metrobus is running on a severe snow service plan. Bus service will be limited to major roads only. Delays and increased wait times are likely, and travel is strongly discouraged unless absolutely necessary.
Metrobus officials warn that any service will be stopped if roads become unsafe.
No weather-related impacts to Metrorail are anticipated at this time. De-icer trains will be deployed and heaters activated to keep the railway free of snow and ice.
Metrobus is running a *Severe* snow service level, today, Jan 4: a limited number of routes on major roads only. Check our website for 🚌 running & 🚌 not running at https://t.co/Jl411gF2pS #wmata

Be mindful of slippery conditions, travel only if necessary. ❄️ pic.twitter.com/9zOvqvERhc

— Metro (@wmata) January 4, 2022