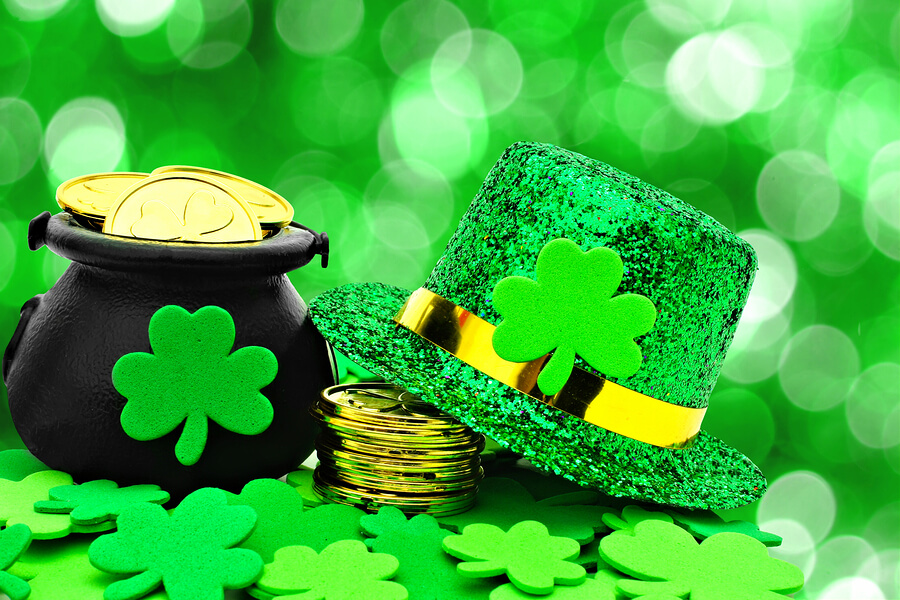 Social Distancing Makes for Different St. Patrick's Day Celebrations
The COVID-19 pandemic is not stopping some people from celebrating St. Patrick's Day. This year, things are being done differently due to parade cancellations and social distancing recommendations implemented by health officials.
Some people across the world are celebrating the lucky holiday virtually! The uplifting content is being shared on Twitter and other social media platforms, and it allows people to create a virtual parade of their own.
Here are a few examples of what some people across the globe are doing for St. Patrick's Day: 
So: the #StPatricksDay parades might not be happening but with your help we'll create a virtual parade of our own.

You could be twirling a baton, dancing a jig or donning the green … just use #RTEVirtualParade for all your pix or vids@RadioRayRTE @zuroph @RyanTubridyShow pic.twitter.com/76TgHuNfDU

— RTÉ (@rte) March 12, 2020
Everyone at @IrelandinNL wishes you all a happy & safe #StPatricksDay

For many of us it will be a #VirtualStPatricksDay 😕 but let's keep looking out for each other in these challenging times.

Keep an eye out for the #GlobalGreening, a worldwide symbol of Irish solidarity! 🌍 pic.twitter.com/7PrR46NmTZ

— EmbassyofIreland NL (@IrelandinNL) March 17, 2020
Social distancing doesn't mean you can't go outside! Learn about growing clover in your lawn! #organiclawncare #mocolawns #stpatricksday https://t.co/SFMRYWm6Ht pic.twitter.com/gABSttwG4y

— MC Department of Environmental Protection (@MyGreenMC) March 17, 2020
Happy #StPatricksDay! If you're missing the parade, you can march around your living room wearing Aran sweaters and playing the bagpipes like Portia and I did.

— Ellen DeGeneres (@TheEllenShow) March 17, 2020
(1/2) Lá Fhéile Pádraig sona daoibh ☘️ While this isn't the St. Patrick's celebration any of us expected this year, the solidarity and cooperation being shown in the face of everything that's happening makes us proud to be Irish ☘️ pic.twitter.com/sgmZ6tmXwQ

— Irish Embassy Canada (@IrlEmbCanada) March 17, 2020
#StPatricksDay always brings people 🌍 together

This year is different: today we can't gather together but we can pull together in solidarity

Ar scáth a chéile a mhaireann na daoine

Wherever you are & whoever you are with, be safe this #StPatricksDay #LáFhéilePádraig https://t.co/5BiURWUdiF

— Irish Foreign Ministry (@dfatirl) March 17, 2020