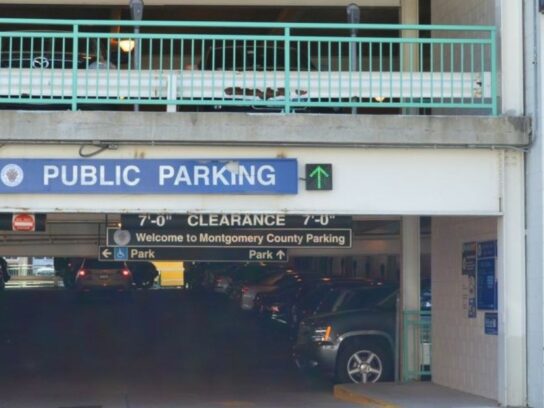 Montgomery County Department of Transportation (MCDOT) will begin their semi-annual interior wash down, degrease and clean on Monday, April 10.
Over the next two months, 21 County-owned garages in Bethesda, Silver Spring and Wheaton will be cleaned on nights and weekends. The cleaning will start with Bethesda garages and end in Silver Spring. Cleaning is scheduled to be finished on June 3.
There will be partial closures during the cleanings, including select entrance and exit areas. A full schedule of the cleanings can be found on the MCDOT website.
These cleanings are performed semiannually in the spring and fall. According to MCDOT, the cleanings will help prevent deterioration from salt, sand, oils, gas, dirt, pollen and leaves. Additionally, regular cleanings help prevent grease, oil and debris from entering local waterways.