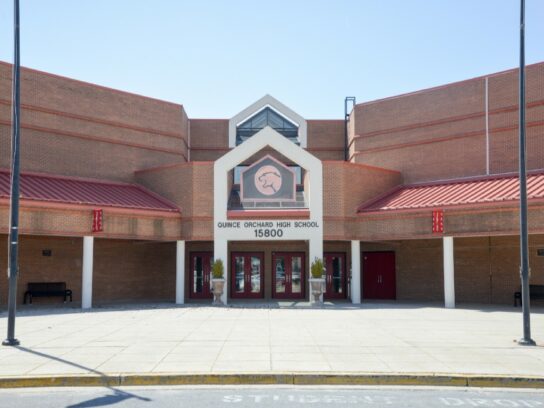 Quince Orchard High School tightened restrictions on their open-lunch policies after a student suffered a possible overdose in the McDonalds across the street from campus.
According to the school's principal, Elizabeth Thomas, "friends of the student took swift action to call 911 and emergency personnel arrived on scene." The student was then transported to the hospital where his parents met him.
Following the incident, Quince Orchard's administration is working to actively enforce their policy, which is a closed lunch for grades 9 and 10 and an open lunch for grades 11 and 12, by increasing staff monitoring to make sure students' IDs are being checked before they leave school premises.
Thomas said on Twitter that Quince Orchard will actively enforce this policy for the remainder of the year.
Related Post:
Narcan Used After High School Student Found Unconscious in McDonald's Bathroom