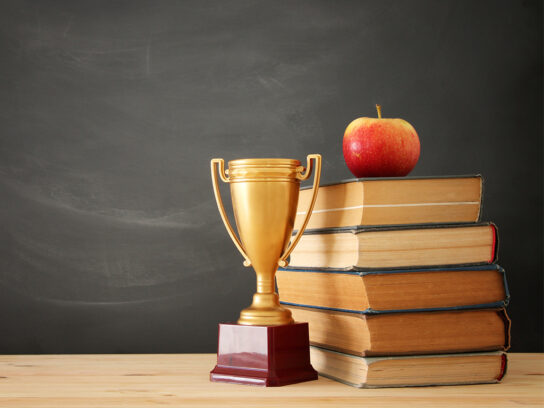 "Dr. Salmon's proposal has completely demoralized educators across this state."
Maryland State Education Association (MSEA) President Cheryl Bost wrote a letter to the State Board of Education Monday that was very critical of proposals made by State Superintendent Dr. Karen Salmon last week.
"Will you do the right and sensible thing for the students and educators of Maryland?"

Read MSEA President @BostCAB's letter sent to the State Board of Education today opposing Dr. Salmon's last-minute, confusion-inducing mandates. https://t.co/e7zXuf42Qo

— Maryland Educators (@MSEAeducators) August 31, 2020
At a press conference with Gov. Larry Hogan Thursday, Salmon said all school systems should re-evaluate their fall plans by the end of the first quarter, especially those systems that plan to stay virtual until January. Montgomery County Public Schools (MCPS) is one of eight districts in Maryland that planned for a fully-virtual first semester. Hogan said that is "simply not acceptable."
"It is essential that we all work together on flexible, hybrid plans to safely get some of our kids back into classrooms and into healthy and supportive learning environments," Hogan said at the press conference.
Salmon also wants schools to offer an average of 3.5 hours of live virtual instruction per day. On Tuesday, the state board agreed to require that all school districts offer an average of 3.5 hours of direct teacher learning by Thanksgiving, but a spokesperson for MCPS said school officials needed to understand if the average of 3.5 hours concerns individual days or the entire week.
"We are seeking clarity from the state to better understand the impact for MCPS of this regulation. We remain committed to providing our students with high quality instruction and ensuring the health and safety of our students and staff," MCPS Spokesperson Derek Turner wrote in an email.
The MSEA President had strong words for the state. 
"Educators' excitement was building only to have the wind completely knocked out of their sails by Governor Hogan's and Dr. Salmon's comments at their press conference on Thursday," Bost said in her letter on behalf of the education association.
"After closely following and being involved in regular discussions about how to protect local students and staff, educators were floored by accusations that districts failed to do the hard work to get students back into a hybrid model at some point this year, and certainly as soon as it is safe to do so."
Instead of Salmon's proposal, the state education association wants no major mandated schedule changes until after the first quarter ends, after the state board hears from educators, parents and students, after screen time recommendations are developed and after the state board can get resources like personal protective equipment (PPE) for school-goers.
Monday was the first day of virtual classes for MCPS.