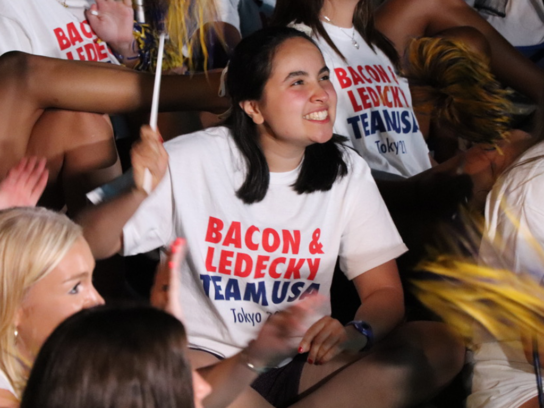 Stone Ridge School of the Sacred Heart graduates from the Classes of 2015 and 2020 gathered in Potomac for a watch party Friday night to cheer on their former classmates Katie Ledecky and Phoebe Bacon who were swimming for Team USA in Tokyo.
They sang and celebrated as Ledecky finished her last event at these Olympic Games—the 800 meter freestyle—taking home the gold medal.
Ledecky has now won 10 total Olympics medals, seven of which are gold.