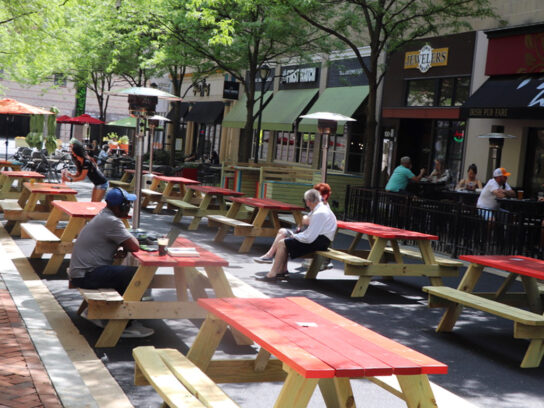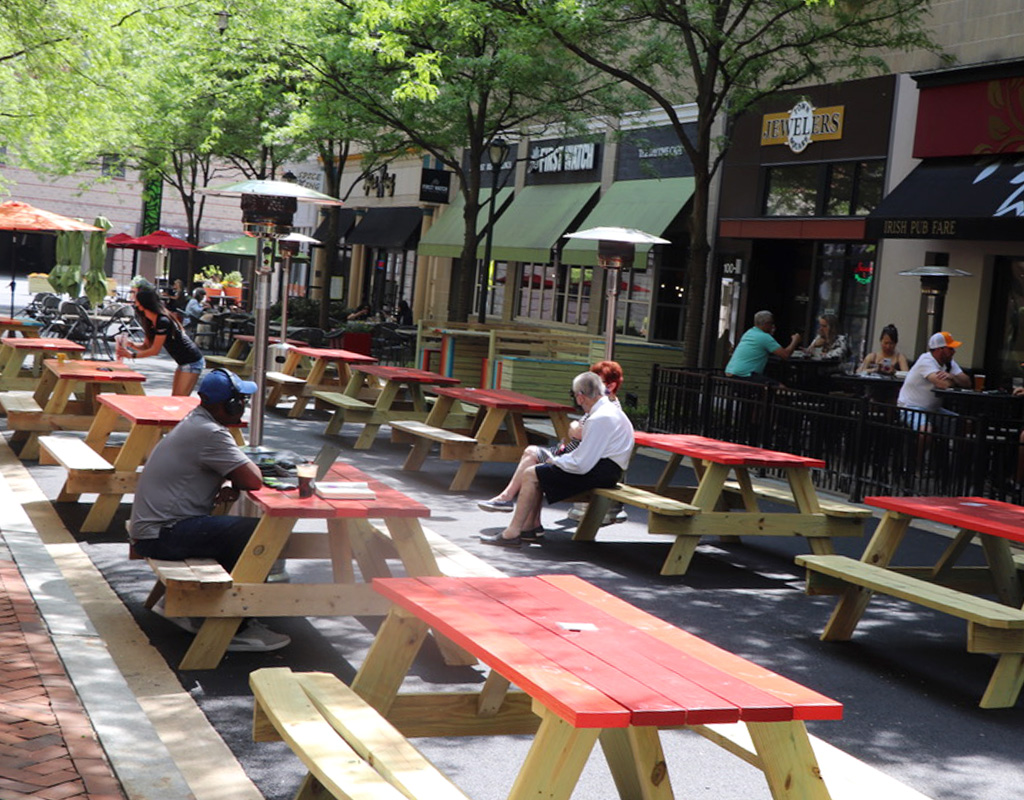 Rockville Town Center is making it easier to dine outside.
The City of Rockville closed Gibbs Street and partnered with Federal Realty to create Streetery on Gibbs in Rockville Town Square. The streetery provides 15,000 square feet of outdoor dining space for people to take advantage of when eating at popular restaurants like Finnegan's Wake, La Canella, First Watch, and more.
The picnic tables and pods that have been set up can accommodate up to 70 people.
Finnegan's Wake co-owner Vanessa Laurin said that after a year of the pandemic, people are starting to return to restaurants and the streetery is helping people feel safe about dining.
Josue Bastida—an employee at Plaza Oaxaca, which opens May 8—is excited for the restaurant to open its doors and serve customers authentic Mexican food. Bastida said he's glad that customers will be able to take advantage of the streetery.
Mayor Bridget Newton told MyMCM, "This [streetery] will become a real destination, a gathering point in the city and  lots of new restaurants are coming to the town center so it's really going to be a walkable, safe and fun environment."
Newton hopes that by fall, Rockville Town Square can resume its outdoor events, but that all depends on if the city is given the green light by Montgomery County health officials.