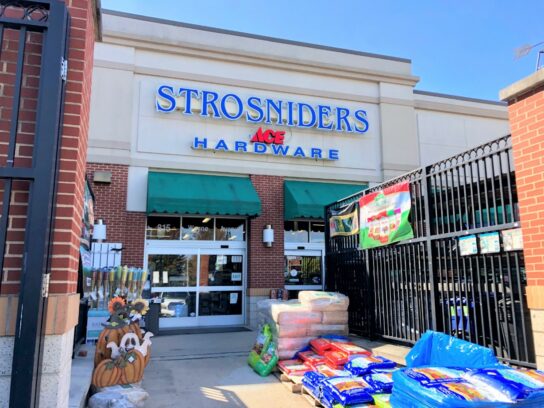 Strosniders Hardware in Silver Spring has been sold to A Few Cool Hardware Stores, another hardware chain in the area, according to a statement from Strosniders. It's now called Silver Spring Ace Hardware. 
Open for 20 years, the Wayne Avenue store was one of four Strosniders locations. The Bethesda, Potomac and Kensington stores are still under Strosniders ownership. A Few Cool Hardware Stores has locations in Takoma Park, Baltimore, Washington, D.C. and Alexandria. The Silver Spring store will be its 13th location. 
In a statement, co-owner of Strosniders Stan Smith said selling the Silver Spring location was the best course of action for the business. He said all Strosniders employees were hired at the new Silver Spring Ace Hardware. 
"This sale is an important step in reaching our goal of sustaining a stronger business," Smith said. 
Thanks to all our customers for the ride we've had for the past 20 years at our Silver Spring location. Unfortunately, we're announcing our decision to sell the store and focus on new goals. We're sad to go, but looking forward to continuing to serve you at our other locations! pic.twitter.com/z7wl9M2GPE

— Strosniders Hardware (@strosniders) February 19, 2020