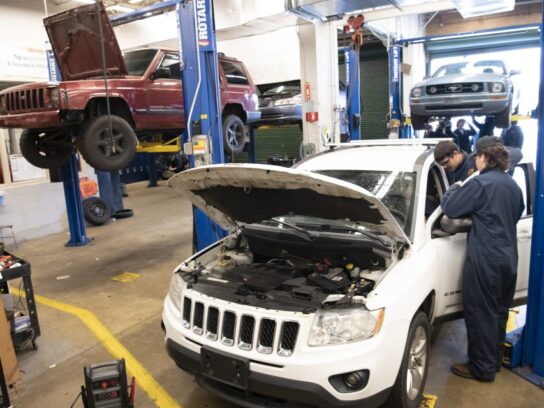 Looking for a car or computer? Students attending Montgomery County Students Automotive Trades Foundation (ATF) and Information Technology Foundation (ITF) will sell refurbished cars and computers this weekend.
The sale will take place on Saturday, Feb. 11, from 9-11 a.m. at Damascus High School at 25921 Ridge Road.
Students refurbish and recondition the cars and computers as part of their classroom and lab studies with ATF and ITF. This Saturday's event gives students the chance to practice their sales skills, earn Student Service Learning hours and develop an appreciation for community involvement in technology, according to the Montgomery County Public Schools' website.
A list of cars for Saturday's sale may be found online here. According to the website all cars are Maryland State Inspected. Vehicles with more than 90,000 miles are discounted and sold in "as is" condition. Just like at any car dealership, tags, title, fees and sales tax are not included in the vehicle price. Interested buyers may take a test drive the day of the sale.
Computers students have refurbished come complete with an LCD flat-panel monitor, keyboard, mouse and speakers. Students in ITF thoroughly inspect each computer and can install new operating systems in the machines.
If residents cannot make it to this Saturday's sale, the last sale of the year is scheduled for Saturday, May 6, at Thomas Edison High School of Technology in Silver Spring.
(Photo courtesy Montgomery County Public Schools)