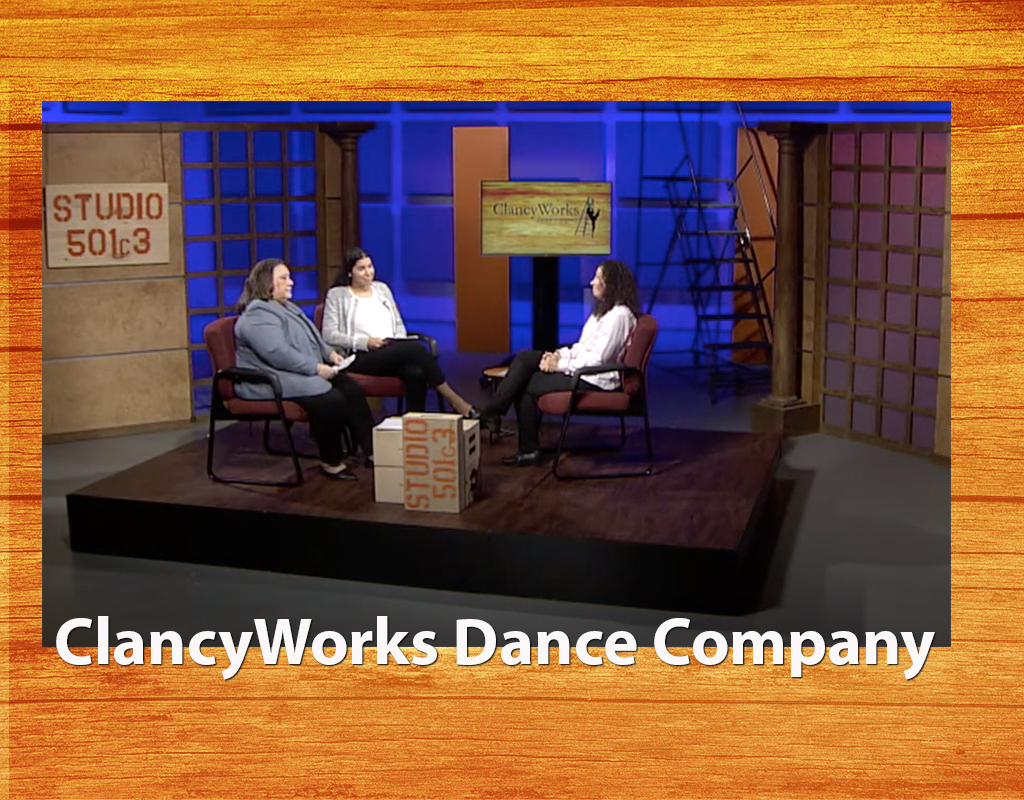 Studio 501c3: ClancyWorks Dance Company
Kim Jones and Gabrielle Nash are the co-hosts for this episode of Studio 501c3, a show that focuses on the nonprofit organizations in Montgomery County working to build supportive communities every day. This episode features Adrienne Clancy, the founder and artistic director of ClancyWorks Dance Company.
This Silver Spring nonprofit, founded in 2001, uses the arts to advance positive social action in our community.