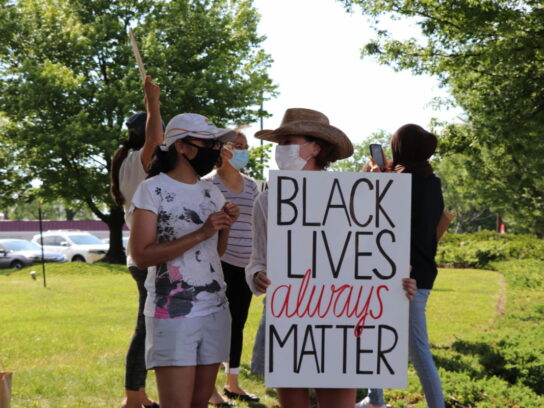 Black residents in Montgomery County fare better than many of their counterparts across the nation but still not as well as white residents, according to a newly-released study by the Brookings Institution and the NAACP.
The report focused on social issues, including home ownership, education, income and place of birth.
"This data is another example of why I am so proud to represent over 1 million residents of Montgomery County where I am working to ensure everyone, including the more than 200 thousand Black residents have the opportunity to thrive. The work continues!," tweeted Councilmember Will Jawando.
Jawando told MyMCM that the report was "an affirmation of what we are doing, but still shows we have more to do." He added, "I think it's good, but we can't rest on our laurels."
He called the report important, because it compares Black residents here with others across the country and showed that, while Montgomery County Black residents scored well for education, life expectancy and income, they did not do as well when compared to rates of home ownership.
"This data will help us improve," Jawando said.
He pointed to the county's rule that all new programs must be evaluated through a racial equity lens. However, he noted, "That's only as good as what we do with it."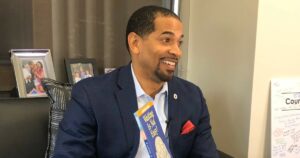 According to the index, the rate of homeowners among Black residents here is 41.3%.
Because home ownership is a key driver of wealth, Jawando said he would continue to focus on this. He specifically noted the need to help potential home owners with down payment and closing cost assistance as well as adding to the affordable housing stock.
According to the index, a high percentage of foreign-born Black people is one of the strongest predicators of longevity. Life expectancy for Black residents in the county is 81 years. It also noted that regions with larger shares of Black children not living with their fathers and deaths due to shootings lowered life expectancies.
According to the Black Progress Index, life expectancy for Black residents increased by 3.3 years here, because of the high percentage of foreign-born residents. Higher than average income levels and higher education degrees each increased life expectancy by one year.
According to the index, 42% of Black residents in the county are foreign born, and the median household income for Black residents here is $78,246. Forty five percent have a bachelor's degree or higher. Almost 35% of Black children here are not living with their fathers.
The number of Black residents owning their own businesses here increased life expectancy by four months.
The life expectancy for Black people varies greatly in America. In Manassas Park, Va. and Weld County, Colo., the mean life expectancy for Black people is 96—a national high. In Jefferson County, Ohio, the average Black person lives 33 fewer years, according to the report.
Black people living in Cumberland County, Maine scored highest in the overall index. Taken together, Montgomery County and the Virginia counties of Loudon, Fairfax and Prince William scored well.
Using 13 variables chosen through a rigorous process of machine-learning and expert judgment, the Black Progress Index can explain over half of the variation in Black life expectancy across U.S. counties. https://t.co/shuReU5eFg

— The Brookings Institution (@BrookingsInst) September 30, 2022