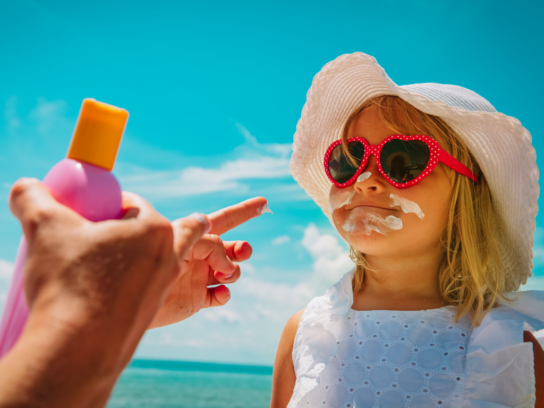 Memorial Day weekend marks the unofficial start of summer and, for many, means a trip to the beach or a day at the pool. After a summer of physical distancing in 2020, it's important to make sure to prioritize sun safety during outdoor activity.
MyMCM spoke to MedStar Health's Dr. Korin Hudson—an emergency room physician who also serves as the physician for the Washington Capitals and the Washington Wizards—about how to stay safe in the sun and avoid health risks like skin cancer. Hudson also speaks about what to do in case of a heat-related emergency:
MedStar Health surveyed individuals for its National Safe Sun Week, which takes place from May 24 through May 30. The survey found that only 25% of individuals know that they are supposed to reapply sunscreen every two hours and after swimming.
Quick Facts About Heat Illnesses
Heatstroke poses a deadly risk for athletes of all ages. Even the healthiest of all individuals need to stay safe in the sun.
Sun exposure plays a role in contributing to heath illness. According to MedStar, "More than just heat and humidity, the radiant effect of sun and heat absorbed into surfaces like blacktop and artificial turf can contribute to heat illness."
To celebrate National Safe Sun Week, we'll be posting sun safety tips all week! From heat-related illnesses to #SkinCancer, we've got the facts and hacks to keep you safe all summer. Tell us in the comments what you do to stay safe in the sun.#NationalSafeSunWeek#NationalToday pic.twitter.com/9pnMlOCCWX

— MedStar Health (@MedStarHealth) May 24, 2021
Quick Tips About Staying Safe in the Sun
Exercise in the early morning or evenings; don't exercise between 10 a.m. to 3 p.m.
Wear loose, moisture-wicking, light-fitting fabric to keep cool.
Drink water and stay hydrated before and during physical activity.
Always have an emergency plan to keep cool and call 911 if need be.