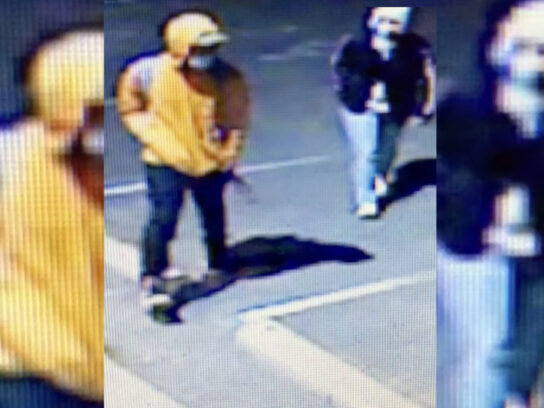 Montgomery County Police have released surveillance video of two people suspected of attempting an armed carjacking in Rockville on Nov. 23.
Police say the incident occurred just before 5:45 p.m. at the 100 block of Talbot Street in Rockville.
According to reports, the victim had just sat down inside his of vehicle when he was approached by a man and a woman brandishing a knife. The suspects attempted to force open the vehicle's doors and rob him but were unsuccessful.  They then fled the scene and the victim proceeded to contact emergency authorities.
Police recently released dash camera footage from the victim's vehicle and surveillance footage from a nearby business and are asking for the public's help in identifying the suspects. Anyone with information is asked to call the Major Crimes Division at 240-773-5070.