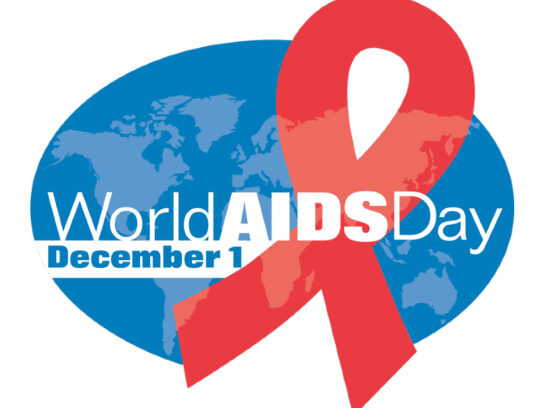 Wednesday marks World AIDS Day. Residents can attend a vigil and HIV testing clinic open house at the Dennis Avenue Health Center in Silver Spring. 
From 5-7 p.m., attendees can participate in the vigil and get tested for HIV, tour testing clinics, meet staff and community partners and have light refreshments, per a release from Montgomery County. Register here.
Last year, county Health and Human Services (DHHS) submitted "A Plan to End HIV in Montgomery County" in collaboration with community-based partners. The plan defines the jurisdiction's HIV epidemic and strategies to end it by 2030. According to the county, Wednesday's events form part of that effort.
The county encourages residents to get tested for HIV and seek treatment if they test positive. Residents looking for free/low-cost testing or treatment should call county HIV Services at 240-777-1869.
Earlier Wednesday, county HIV/STI Services hosted a World AIDS Day Solidarity for Health Equity Breakfast in Rockville, in partnership with the county's Alumnae Chapter of Delta Sigma Theta Sorority, Inc. The event served to raise awareness about inequities around the county's HIV epidemic. County Councilmember Will Jawando, local HIV experts, and women's health advocates participated in the event.
TONIGHT, MoCo will host a #WorldAIDSDay vigil & open house at our Dennis Avenue Health Center. Join us to tour the County's HIV & STI clinics, meet staff and community partners, get tested, & see local sections of the AIDS Memorial Quilt.

Register at https://t.co/aUNL41EcFV.

— Montgomery County DHHS (@MoCoDHHS) December 1, 2021