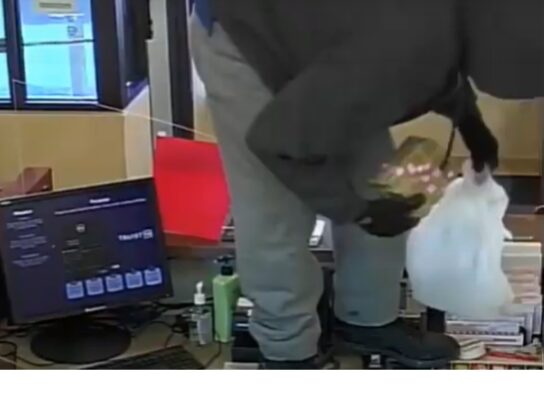 Montgomery County Police Department is investigating a bank robbery at a BB&T Bank in the 19600 block of Fisher Avenue in Poolesville on Dec. 14.
At 12:19 p.m., a suspect entered the bank and then vaulted over the county and kicked down a plexiglass partition before demanding cash from the tellers, according to police. The tellers ran to the vault and locked themselves inside after leaving cash on the counter.
The suspect took the cash and fled, police said. They described the suspect as 6-feet tall, of skinny build and wearing a dark gray hoodie, gray pants, black books, black winter gloves and a black mask.
Anyone with information should contact the Montgomery County Police Major Crimes Division at 240-773-5070 or call 240-773-TIPS.