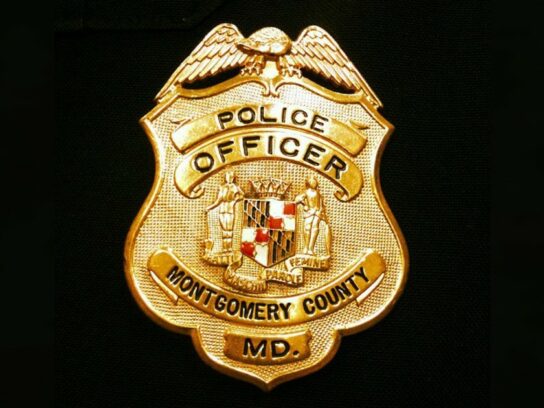 UPDATE at 5 p.m. on July 4
Frederick Njihia, 26, of Germantown is in custody and will be charged with four counts of attempted murder and first-degree assault with a firearm after he shot at a Montgomery County police officer, a police candidate and a WSSC employee, according to MCP.
Njihia currently is in Virginia being held for traffic related charges but will be extradited to Montgomery County.
According to police, Njihia shot at a WSSC employee multiple times and struck his vehicle several times. He also shot at a male standing next to the truck, police said.
A police officer and a police officer candidate observed Njihia in a blue Honda Civic that was on Germantown Road heading toward Frederick Road. Police said Njihia shot at the marked police cruiser, flattening its front tire.
A police pursuit then followed onto I-270 southbound, toward Virginia. Virginia State Police continued the pursuit and used an intervention technique maneuver, which caused the suspect to crash his car, according to police.
Njihia was arrested and taken to a Fairfax hospital after suffering non-life-threatening injuries in the crash.
Police recovered a .223 rifle in the vehicle.
______________________________________________
For the second time in a week, Montgomery County Police officers were fired upon. They were not injured in either incident.
Monday at 9:24 a.m., police responded to multiple calls for a man with an gun and shots fired in the 11300 block of Hawks Ridge Terrace in Germantown, according to MCP. When police arrived, the suspect fled.
After the suspect fired upon a female officer, police started to pursue the suspect, and several jurisdictions were notified that the suspect was fleeing toward Virginia.
The suspect lost control of his vehicle and crashed. According to Police Chief Marcus Jones, the suspect had "high powered weapons."
FOP Lodge 35 tweeted, "Thankfully no members were struck by gunfire. Second time this week our members have been shot at. The violence and out of control crime must stop…"
According to a police spokesperson, "This is still a very active situation, and more details, including suspect information, will be released once it becomes available."
In the June 30 incident, occupants of a car observed driving away from a residential burglary in Rockville shot at police, striking the police vehicle. During the incident, Montgomery County Police officers did not fire at the suspects and no officer was injured, according to police.
Three suspects were taken into custody.
These are the high powered weapons found in possession of the suspect who shot at one of my officers this morning. I am grateful she wasn't injured and to the courageous officers who pursued him through Maryland and Virginia to place him under arrest. pic.twitter.com/ASJ58R6zgi

— Marcus Jones (@mcpdChief) July 4, 2022
Related Post