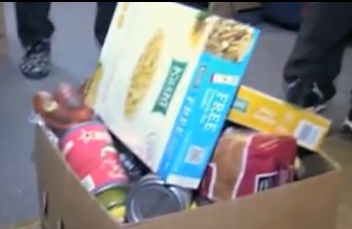 Our Lady of Sorrows Parish in Takoma Park opened a new community food pantry in honor of Mother Mary Lange. It currently is accepting donations of cooking oil, rice in three pound packages, canned tuna and other non-perishable foods.
It currently serves about 40 families but hopes to expand.
Donations can be dropped off at a box in the Takoma Park Police Department's lobby or at Our Lady of Sorrows. Donations are accepted at the church on Saturdays from 9:45 a.m. until 11 a.m. and Sundays in the church vestible. The church parking lot is located next to John Bosco High School on Larch Avenue.
Food can be picked up at the church on Saturdays from 10 a.m. to 11 a.m.
For information, call 301-891-3500.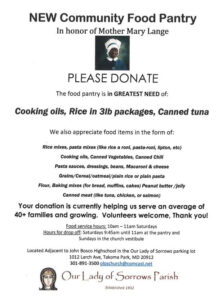 (Click to enlarge)