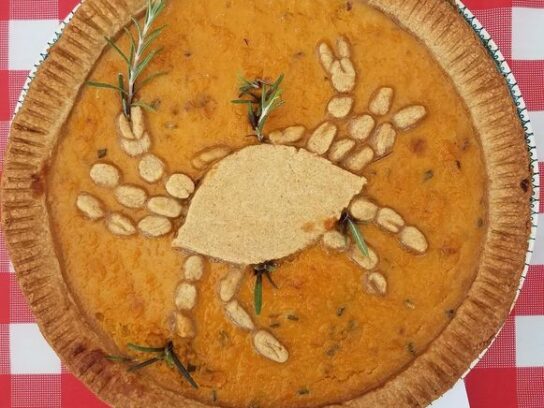 Takoma Park welcomes back its annual Farmers Market Pie Contest this Sunday Sept. 18.
The event will take place on Laurel Avenue featuring about 50 pies made with seasonal ingredients found at the Takoma Park Farmers' market.
This year's contest comes with some changes. Previously, only amateur bakers were allowed to compete, but professional bakers are now permitted to compete against other professionals.
Pies are required to be uncut, fresh, and 8-10 inches wide. Between 11:00 a.m. and 11:30 a.m.,  contestants will present their pies to a variety of judges. Judging starts at 11:30 a.m. Pie sales to the community is scheduled for 1 p.m.
Donations from attendees go to the Takoma Park Farmers Market SNAP Match program.
Prize categories include: best apple pie, best peach pie, best other pie, best kid's pie, most unusual pie, yummy mess award, and professional baker.