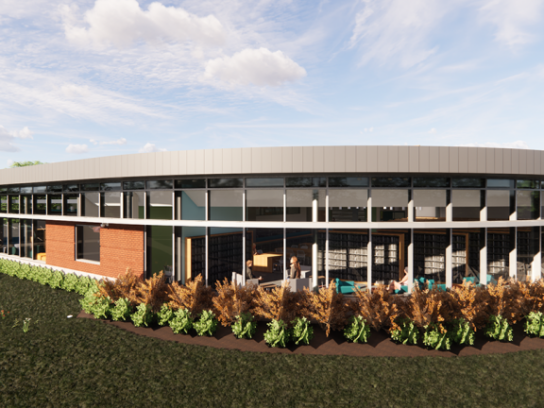 The Takoma Park Library will welcome readers to a new, temporary location starting in mid-October, according to a city announcement.
The temporary library will be located at 7505 New Hampshire Ave. in the Hampshire Place Shopping Center. It will serve as the primary library location in Takoma Park while major renovations are underway at the Takoma Park Library and Computer Center, located at 7500 Maple Ave.
The Takoma Park Library and Computer Center closed on Aug. 24 so the city could kickstart a long-awaited, $8 million renovation project. The project will add more than 9,000 square feet to the library and have more accessible features, according to the city website.
Takoma Park Library facilities will remain closed from now until mid-October to allow staff to pack up materials, move them and prepare them for use in the new space. During that time, staff will take library programming "on the road" to local venues, such as the Crossroads Farmers Market and Sligo Creek Parkway. They will also offer online library events to maintain community engagement.
The fully-renovated Takoma Park Library and Computer Center will be the product of "years of conversations and planning," the city website said. The city offered residents a survey to vote on the exterior of the reconstructed library in the summer of 2020 and the site will be prepared for new construction beginning in October. The new library facility is set to open in spring 2024.