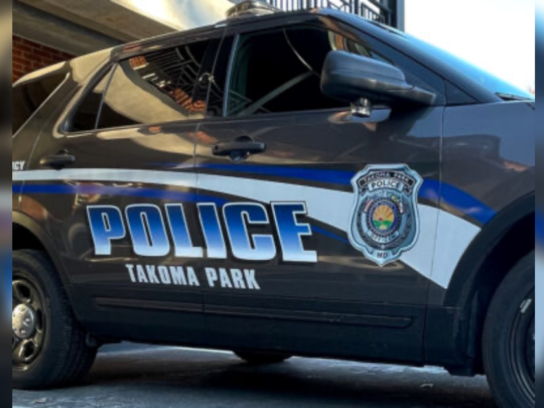 An armed robbery and burglary at a home in the 700 block of Devonshire Road in Takoma Park Thursday  is being investigated.
At about 10:19 a.m., Takoma Park Police went to Devonshire Road after being alerted to an armed robbery and burglary. According to police, the victim was a worker in the house when a man entered through an open front door and pointed a gun at him.
The suspect demanded items that the victim had on him and then told the man go to the basement, police said. The victim complied. A few minutes later, when he did not hear any noises, the victim went back upstairs and saw the suspect flee on foot towards New Hampshire Avenue.
Police said the suspect was a Black man, dark-skinned, about 25 to 30 years old, about 6-feet tall, of medium build and wearing a red jacket, long khaki-c0lored pants, a white surgical-style face mask and armed with a black handgun.
Police canvassed the area but did not locate the suspect. Anyone with information is asked to call police at 301-270-1100.