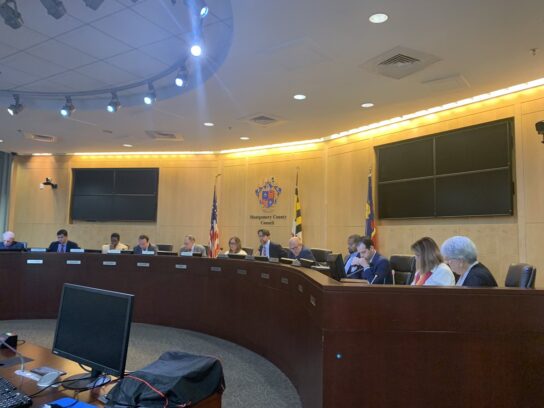 Montgomery County Council introduced a Zoning Text Amendment for Telecommunications Towers throughout the county on Tuesday.
The proposed amendment would do many things including allowing certain telecommunications towers as limited or conditional use in certain residential zones.
Officials with the Federal Communications Commission [FCC] believe that greater capacity is needed to meet future demands of wireless technology.
MCM spoke with Councilmember Hans Riemer.
Please watch the video for more details:
Click here for more information on the Montgomery County Telecommunication Facility Coordination Group.
Officials say a public hearing on this topic will be scheduled at a later date.