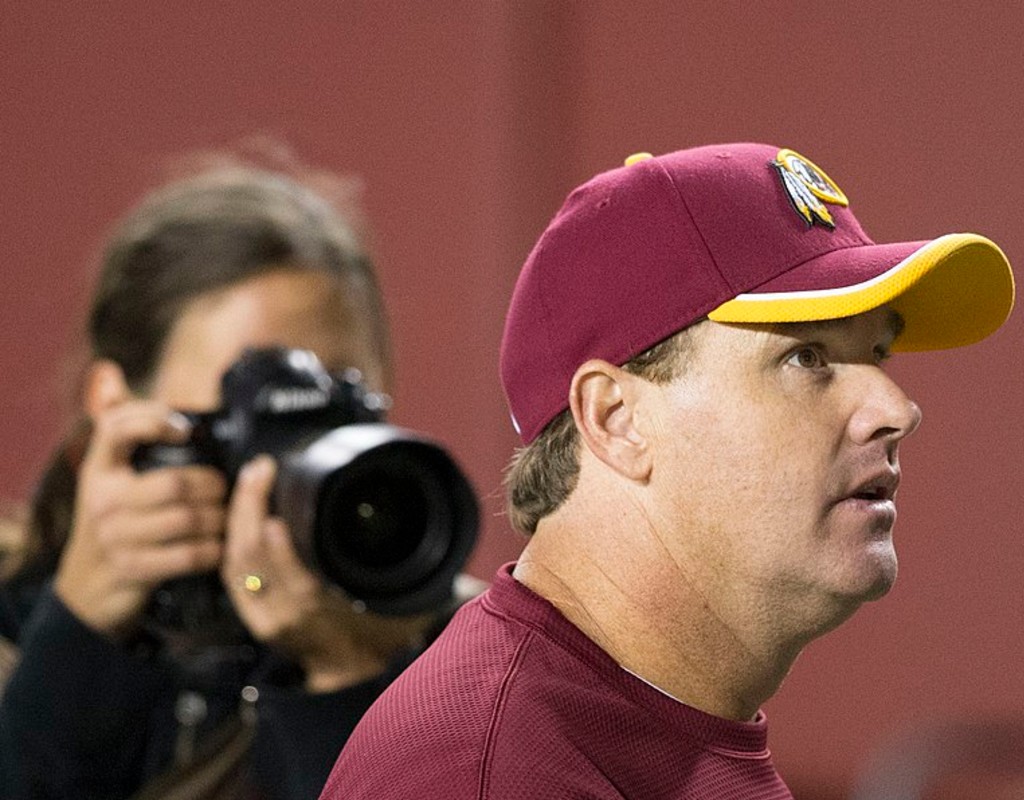 0-5 Redskins Fire Gruden
The Washington Redskins have fired head coach Jay Gruden. The firing was reported early this morning by national media and the team made it official with a press release shortly thereafter.
Source: Washington has fired head coach Jay Gruden.

— Dan Graziano (@DanGrazianoESPN) October 7, 2019
The #Redskins have issued the following statement.

🔗: https://t.co/yrT73E2FNO pic.twitter.com/YNjY6FsQUt

— Washington Redskins (@Redskins) October 7, 2019
The Redskins' 33-7 loss to the New England Patriots dropped their record to 0-5 for the first time since 2001. Gruden's record in five plus years was 35-49-1 with winning records in 2015 (9-7) and 2016 (8-7-1). The team made the playoffs only once during Gruden's tenure, losing their only appearance against the Green Bay Packers 35-18.
Assistant head coach/offensive line coach Bill Callahan, who was previously the head coach of the Oakland Raiders and the University of Nebraska, has been elevated to interim head coach. One of Callahan's first decisions as head coach will be whether to stick with veteran quarterbacks Colt McCoy or Case Keenum or go with rookie Dwayne Haskins (Bullis).
Redskins team president Bruce Allen will hold a 1 p.m. news conference today at Redskins Park, the team's headquarters.
The team's next game is this Sunday at the Miami Dolphins who are also winless (0-4).