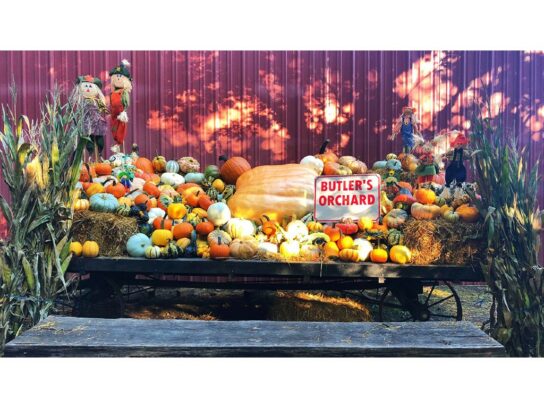 Tuesday marks the first day of autumn. Many Montgomery County fall festivities and celebrations have been modified due to ongoing gathering and social distancing restrictions. 
Many celebrations will be virtual and others have been canceled. 
Here's a list of seasonal events and activities in Montgomery County to help you, your family and friends welcome the fall!
CELEBRATE VIRTUALLY OR IN PERSON
Rockville's Rocktobierfest is going virtual, 11 a.m. Saturday, Oct. 3 on the City of Rockville Rocktobierfest page on Facebook and at www.rockvillemd.gov/rocktobierfest. From the comfort of your own home, enjoy a beer tasting featuring brews from local breweries, German music and cooking demonstrations.
Gaithersburg recreation will be having several virtual activities. Click here for the full lineup of can't-miss Halloween-themed events. 
Downtown Crown Beer Festival will be held in person, 2 p.m. to 5 p.m. Saturday, Oct. 3, in Gaithersburg. There will be something for everyone: signature dishes from their restaurants, custom brews, live music, giveaways and more. Admission pricing is $35.00, includes unlimited beer tastings and five tickets for food samples (while supplies last). For event attendees not sampling beer or food, no ticket is required.
Butler's Orchard will continue to have their pumpkin picking days and farm festivities, but visitors must make reservations online. Opening day is Sept. 26 and will continue Wednesday-Sundays through Nov. 1. Farm Park closes at 6:00 p.m.
Bethesda's Row Arts Festival is going virtual. You can look at the selection of artists from past shows, and you have the opportunity to purchase their incredible works.
Poolesville's WUMCO Walk and Harvest Fest has been scaled down. The city will still be hosting the WUMCO Walk and Community Scarecrow Contest. Start planning your scarecrow today! Details on registration will be posted soon.
Silver Spring's Arts & Crafts Fall Fair will be held in person, 1 p.m. to 6 p.m. Sunday, Oct. 18. Celebrate with Silver Spring arts and crafts vendors, checking out their beautiful holiday displays, tasting the delicious cookies and enjoying a hot chocolate or hot apple cider while children can have fun decorating the little pumpkins. Event admission is free.
CANCELED 
Rockville's annual Antique and Classic Car Show has been canceled.  
Gaithersburg's Oktoberfest has been canceled. 
Montgomery Parks' Agricultural History Farm Park's Harvest Festival has been canceled. 
Takoma Park's annual Street Festival has been canceled. 
Bethesda's Taste of Bethesda event has been canceled. But the city invites you to enjoy "Savor Bethesda" Restaurant Week from Oct. 1 – 11, 2020 with great menu items for $10, $25 and $35.
Pumpkin TrolleyFest at the National Capital Trolley Museum in Colesville has been temporarily closed. 
As previously noted, Sugarloaf Craft Festivals have closed after 45 years.