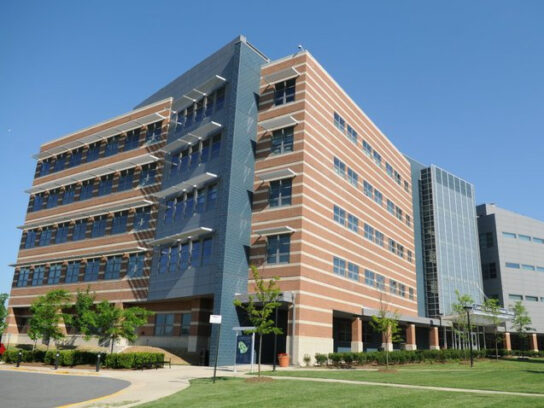 The Universities at Shady Grove (USG) will hold a series of virtual events for prospective students to learn more about the USG campus and the wide variety of undergraduate degree programs offered by its nine university partners on March 8-10 from 5:30 to 7 p.m. each night on Zoom.
The event is beneficial for prospective students who are currently in high school or community college, or for those who may be considering transferring from another four-year institution to complete their bachelor's degree. This virtual event will feature majors available locally on the USG campus from its nine partner universities, in the following fields: Computing, Engineering, Information Technology, Bioscience, Nursing, Health, Business, Communication, Social Sciences, Design and Education.
Prospective students interested in these virtual sessions should register for each day they would like to attend. There are currently three sessions being offered: March 8 (Computing, Engineering & Information Technology); March 9 (Bioscience, Nursing, & Health); and March 10 (Business, Communication, Social Sciences, Design and Education). Attendees will be sent a link to join the Zoom event(s) upon registration.
Attendees of these virtual sessions will get an overview of the USG campus, will be able to ask questions of current students, get information on special pathways programs available and will have the opportunity to meet with program representatives to learn about admission requirements and next steps for applying to their program(s) of interest.
USG is a regional higher education center of the University System of Maryland that offers approximately 80 undergraduate and graduate degree programs from nine different Maryland state universities on one convenient campus in Montgomery County. Undergraduate programs offered at USG include upper-division, third and fourth year coursework enroute to a bachelor's degree, as they are intended to serve transfer students who have earned an associate's degree or completed their first two years of college at another institution, such as Montgomery College.
Find more information about USG and to register for the virtual events, visit the USG website online.