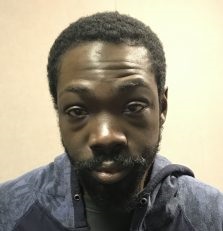 Montgomery County Police say tipsters gave them key information leading to the arrest of a third and final suspect in a jewelry store armed robbery.
Police charged 36 year old Kevin Joseph Harrington, of Washington, D.C., for the December 13 armed robbery of The Jewelry Exchange store at 7747 Old Georgetown Road in Bethesda.
Third Suspect Charged for Armed Robbery of Jewelry Store In Bethesdahttps://t.co/6gicA047pU pic.twitter.com/A2pTq6pI2l

— Montgomery County Department of Police (@mcpnews) January 17, 2020
This arrest come after two other suspects were taken into custody and charged for this armed robbery.
Previous Post:
Police Charge Second Suspect Connected to Bethesda Jewelry Store Robbery