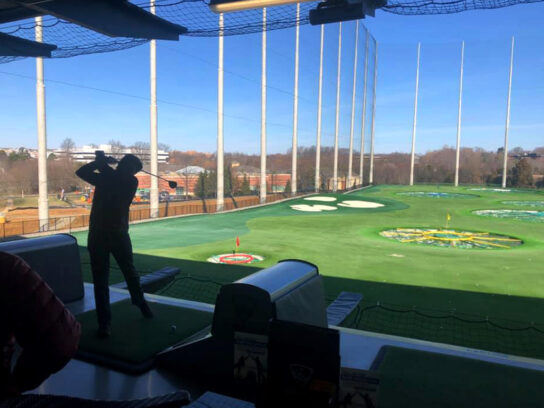 It took longer than expected but Topgolf Germantown is finally open for business. Friday was the official grand opening for the sports and entertainment venue that is geared for golfers and non-golfers alike. Here's a sneak peak.
Topgolf Germantown will be open Sundays through Thursdays from 9 a.m. until midnight and Fridays and Saturdays from 9 a.m. until 1 a.m. Bays can be rented for 30 minutes to two hours. Anywhere from 1 to 6 people can use a bay at one time with access to a full menu. You can bring your own golf clubs or use ones provided for you. There are three interior common areas to eat, drink or wait for a bay if they are all occupied. There are four event spaces which can be rented out for social and corporate events.
The Germantown location is the 60th Topgolf venue in the world, the fourth in the DMV and the first in Montgomery County. The National Harbor location, which opened last June, was the first Topgolf in the state of Maryland. Alexandria and Ashburn are the other two locations in the area. Baltimore is scheduled to open a Topgolf sometime in 2020.
https://www.instagram.com/p/B7bpyqvDjCF/