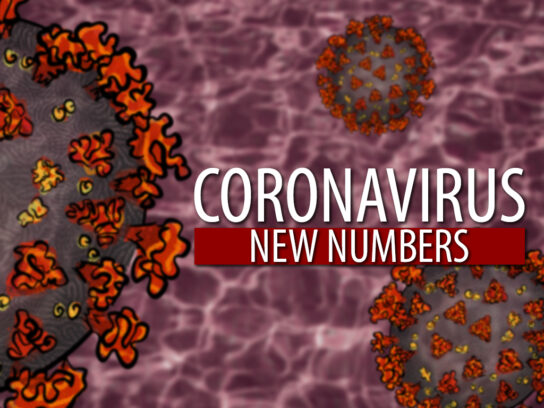 Montgomery County COVID-19 Statistics
The Maryland Department of Health reported 266 new COVID-19 cases in Montgomery County Thursday morning. The county's cumulative case count is 34,425. The number of daily new cases has been above 100 since Oct. 20.
The county has a rolling seven-day average of 5.88% for positive COVID-19 tests, which is an increase of 0.28 from Wednesday's average rate of 5.6%. The county's positivity rate is lower than in 20 of Maryland's 24 jurisdictions.

Montgomery County recorded four new coronavirus-related fatalities Thursday, bringing the death toll to 928.
Montgomery County leads the state in total COVID-19 related fatalities; Prince George's County has 917 fatalities and the most coronavirus cases in the state with 42,458 cases.
County and state health officials are monitoring the surge in COVID-19 cases closely and taking actions to protect the public health.
Gov. Larry Hogan announced at Tuesday's coronavirus news conference that all hospitals must submit a surge plan to the state by Dec. 8. The plan must include strategies to implement additional beds and surge staffing.
County Executive Marc Elrich, County Health Officer Dr. Travis Gayles and Emergency Management Director Dr. Earl Stoddard held their weekly media COVID-19 briefing Wednesday afternoon. It is clear officials are considering further restrictions to combat the surge the county has in cases, hospitalizations and deaths due to COVID-19.
During the briefing, CE Elrich noted that while hospitals are 25% away from reaching capacity, Covid patients from neighboring jurisdictions may be transferred to a county hospital.
Dr. Gayles spoke about his concern that without further restrictions, our hospitals may run out of space to treat patients.
Maryland COVID-19 Statistics
Thursday the state recorded 2,044 new infections since Wednesday. This is the 30th consecutive day the state recorded more than a thousand new cases in one day. The state's cumulative case count is 205,399.
COVID-19 related hospitalizations continue to climb. On Thursday, the state reported 1,573 patients were hospitalized across the state with the virus. During Gov. Larry Hogan's media briefing Tuesday afternoon, he noted that 21 hospitals are currently at 90% capacity.
Thursday the state recorded 48 newly reported deaths, bringing the state death toll to 4,606. The state has not seen this many newly reported deaths since May 27  when 53 deaths were reported.
The state reported a rolling seven-day average of 7.68% for positive COVID-19 tests Thursday. This is an increase of 0.16 from Wednesday's rate of 7.52%.